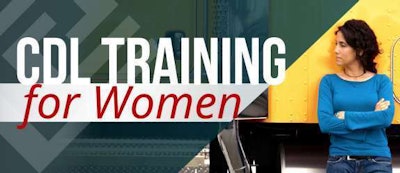 An Alabama community college is offering a CDL training program just for women who seek to become truck drivers.
Calhoun Community College's four-week CDL program will be offered Monday-Thursday, Sept. 4-27, from 8 a.m. to 5 p.m. at Calhoun's Decatur campus. The 160-hour program will prepare students to pass the written and road tests for a Class A or B license.
During the course, trucking company recruiters will meet with the classes and provide information regarding employment.
For more information or to register for the class, Contact Calhoun's CDL office at 256-260-2462, or visit the website at www.calhoun.edu/cdl.
Funding opportunities are available to assist potential drivers with tuition for the class. Those interested should contact their local Alabama Career Center for eligibility.