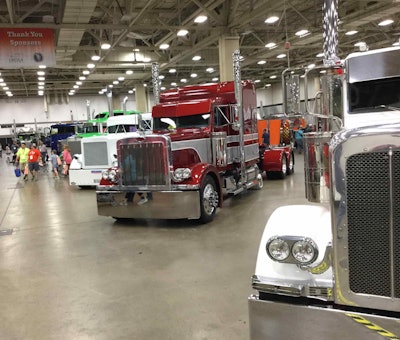 If it's almost the end of August, it can mean only one thing to this country's truck drivers: The Great American Trucking Show is about to happen in Dallas.
The show opens Thursday at the Kay Bailey Hutchison Convention Center in Dallas, and this year there's more of everything. More music. More exhibitors. More new gear and equipment. More hot custom show trucks. More information.
Stacy McCants is the man behind GATS and is the subject of today's She Drives Podcast. Here's his take on what to expect at GATS.