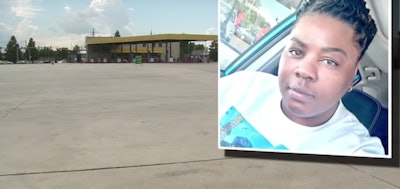 The recent death of a young female truck driver whose body was discovered in her truck at a New Orleans truck stop is raising concern among other drivers.
Karmeshia Thomas, a 25-year-old woman from Mississippi who drove for KLLM Transport, was found dead in her rig at the Mardi Gras Truck Stop in New Orleans on Sept. 12.
Karmeshia's mother, Joyce Thomas, told media she received a call from Karmeshia from the truck stop's phone Sunday, Sept. 9, because her phone had reportedly been stolen while she was on Bourbon Street, reports WREG. Eyewitness News reports that the truck stop's employees say they saw Karmeshia inside the truck stop the same day, though her rig continued to sit in the lot until her body was discovered three days later on Sept. 12.
Her body was discovered after her fleet called the truck stop asking them to do a wellness check on her. Joyce told media her daughter's body was discovered "covered in blood" and she wants to know why it took three days for the truck stop to check on her daughter because she had not paid for parking at the truck stop since that Sunday, Joyce said.
It's believed that Karmeshia was dead for at least a day before her body was discovered.
The New Orleans Police Department confirmed to Truckers News on Sept. 25 that the death investigation into Karmeshia's death is open and ongoing. No cause of death has currently been released and the investigation is listed as unclassified.
Her death has caught the attention of other drivers in the trucking industry, who say her suspicious death raises safety concerns.
Andre Charlot, who operates T.A. Charlot Trucking, told 4WWL that when truckers pull into a truck stop they are basically on their own. He warned that he thinks the industry can be more dangerous for women.
"Guys would try a woman much faster than they'll try a big man like themselves," Charlot told the station.
Truck driver Tamara Brock posted on her YouTube channel that women over the road have to be able to protect themselves.
"We've got a lot of females that's entering the industry and we've got to be able to protect ourselves out here over the road," Brock said in a video.