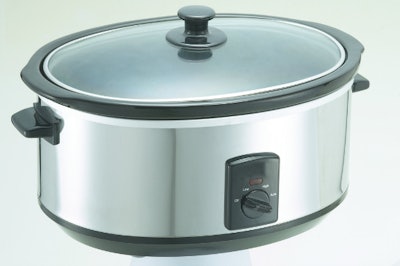 There was a time when a typical Sunday for many people included a chicken dinner with the family.
Well, it needn't be Sunday and you don't necessarily have to be gathered around the family dining table to enjoy a delicious chicken dinner with two vegetables. And, it's one that comes without a lot of cleanup.
This recipe for a slow cooker chicken dinner comes from the Slow Cooking Housewife blog. It's about as simple as it is tasty, and oughtn't break the bank either.
The recipe calls for some chicken breasts, carrots, and potatoes, some olive oil, lemon juice, and seasonings. Then it's just four to six hours in the slow cooker set on high.
Get the recipe and cooking details from the Slow Cooking Housewife and enjoy at home or on the truck.