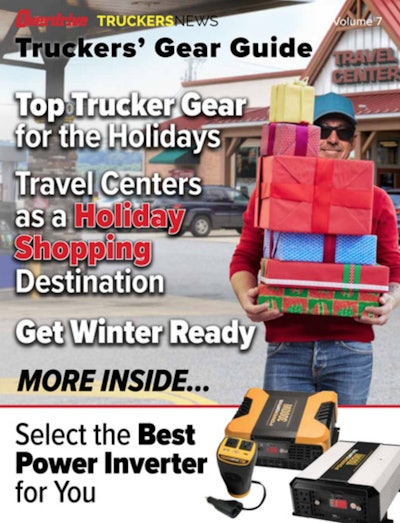 While it seems as though it was just yesterday that you were enjoying a relaxing Fourth of July family picnic, the truth is you are in the hammer lane headed toward Thanksgiving, Christmas and 2019.
Because of that, your daily reality means preparing for life on the road in winter, outfitting your truck with the new gear you need and making a list and checking it twice for your holiday shopping.
Fortunately the new Trucker Gear Guide from Truckers News, Overdrive and presented by the RoadPro family of brands is here to help. Newly posted online, this issue of the guide includes stories about:
Best new trucker gear for the holidays

What you ought to be doing to prepare for winter
Everything you need to know about power inverters
What's new with Bluetooth technology
How to do your Christmas shopping at travel centers
And even how to make deconstructed cabbage rolls in your truck using a 12-volt saucepan
As you can see, the latest Trucker Gear Guide is loaded with useful information.