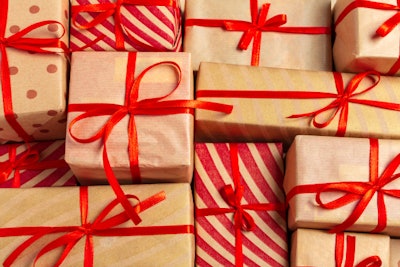 Ready or not, the major gift-giving season is upon us.
With Christmas just 13 days away, it's time to get serious about your holiday shopping … or dropping hints to those who are whose gift list you may be on.
She Drives wants to be helpful this Christmas and offer a few tips on things that might be helpful for anyone who drives for a living. All are meant to make truckers safer and more comfortable while working.
This year's gifts include:
Handy Backpack Organizer that can help keep you from having to rummage about amongst many loose items in your bag. Available on Etsy for $27.13.
L.L. Bean Snow Sneakers keep your feet warm and dry and are not heavy and clunky like some winter boots. They also come on a low-cut. Available online for $155.
PowerDive Pure Sine Wave Inverter is ideal for power all the devices that need clean power, e.g. smartphones, tablets, microwaves. Available online and at Walmart and travel centers for about $207.
SOG Multitool and Pliers is a handy piece of gear so you can make quick fixes on the road. Available online for $54.99.
PackTowl Personal Microfiber Towel is quick to help you get dry after an on-the-road shower. Then it dries quickly for the next use. Available online for $24.95 for a 25″ x 45″ bath towel.
Cobra's 29 LTD CB Radio keeps you in touch with other truckers to learn about bad weather, bad highway conditions and good places to have a meal. Available online and at travel centers and Walmart for between $85 and $109.
Merchant and Mills Rapid Repair Kit comes in handy when you're missing a button or have ripped a seam. Available online for $25
Personal Organizer Toiletry Bag makes it easy to keep all of your shower necessities handy and all in one place. Available online for a variety of prices depending on the size.
RoadPro 1.5 Quart 12-volt Slow Cooker keeps you well fed without a lot of trouble while driving. Available online and at travel centers for about $34.
WeeGo PowerPack 66 will charge your tablet, your smartphone or your car. Available online and at Best Buy for about $150.