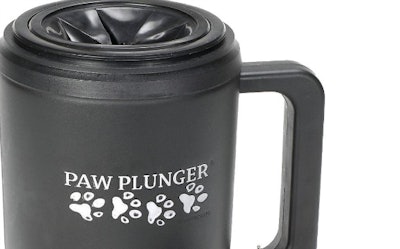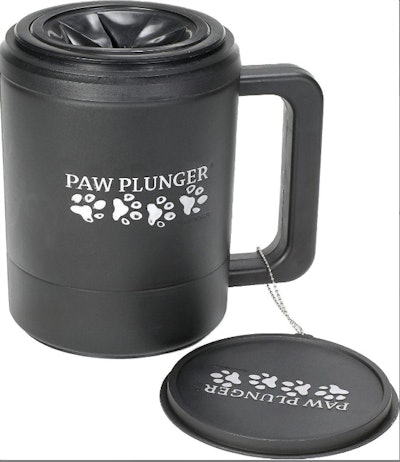 You want to have your dog ride with you as your drive, but you also want to keep your truck clean. There are times when you can't have both when your pup jumps up into the cab after having walked through mud.
Paw Plunger comes to your — and your dog's — rescue.
Paw Plunger looks like a large travel mug, which has several rows of soft bristles inside. All you do is fill it with mild water and then slip your pup's paws one by one into the Paw Plunger. Dry with a soft towel and you and your pup are happy and your truck is clean.
Paw Plunger comes in several sizes:
Large, 7 inches high for $26.99
Medium, 6 inches high for $21.99
Petite, 4 inches high for $14.99