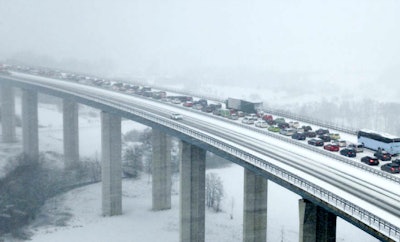 Few things are as important when you are on the road as knowing what's ahead, especially when it comes to road conditions and especially in the winter.
With the most recent winter storm causing trucking traffic trauma in the Midwest and Northeast a fresh memory, now's a good time to arm yourself with some tools to keep you weather-wise while on the road … and out of trouble.
The National Weather Service has some tools that can help keep you informed and safe while driving this winter. They include:
Granted, some of the details may be a bit more technical than what you are used to getting for your local TV weatherman/woman, but they contain a great deal of detail from an authoritative source.