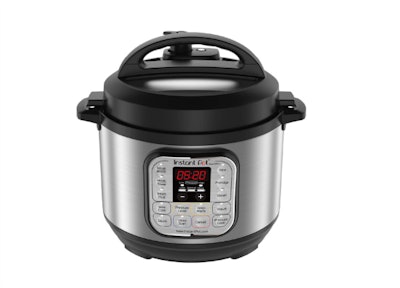 For years, truckers have enjoyed the convenience of preparing hot, nutritious meals with a slow cooker. While they drove all day, the slow cooker was hard at work making dinner to enjoy six or eight hours later.
But, sometimes circumstances don't allow for all-day cooking. For example, the only time you may get a decent hot meal is while you're waiting to load or unload, and a slow cooker is, well, just too slow.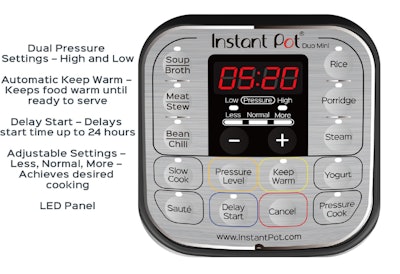 That's why it makes sense to consider adding an electric pressure cooker — known by many by the name of a popular brand, Instant Pot — to your truck's galley. Like a slow cooker, you can add ingredients, turn it on and for the most part forget it.
Instant Pot makes a three-quart model that is ideal for your over-the-road kitchen. It makes meals suitable for two people or one who also wants some leftovers for later.
Priced about $50, this appliance can do everything from steam to saute to warm pre-prepared meals to make yogurt while you drive. Oddly, it can also be programmed to be a slow cooker. It also comes with numerous safety features needed for a pressure cooker.
Instant Pot's three-quart model gets four and a half stars from more than 38,000 review on Amazon.