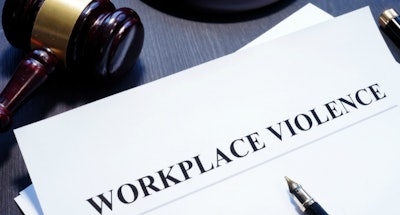 If you've ever been a victim of workplace violence, then the feds want to hear from you.
The Federal Motor Carrier Safety Administration announced it will study what it calls the "prevalence, seriousness, and nature of the problem of harassment and assaults against minority and female truckers." Notice of the study published Tuesday, July 23 in the Federal Register.
In the posting, the FMCSA says it has evidence of "a serious pattern of harassment- and assault-related crimes against female and minority male truckers."
It adds:
In the Federal Register posting, FMCSA said it needs to "explore and validate the problem of harassment- and assault-related crimes, especially against female and minority male truckers for two reasons. First, there seems to be a perception among these subpopulations of truckers that they are more vulnerable than others. Second, there is a critical shortage of truckers, and helping these subpopulations of truckers protect themselves from crimes could draw more truckers from these subpopulations, while stemming turnover, to alleviate the shortage."
The agency seeks 440 minority males and 440 females who will be surveyed. Some 80 men and 80 women will be interviewed in person; others will complete an online survey. A $25 incentive will be offered to qualified participants, according to the FMCSA. To be eligible, respondents must report that they are a female or a minority male who has driven a truck professionally in the past two years.
FMCSA said the anonymous survey asks whether the drivers have experienced race or gender-related harassment or crimes on the job. If the driver has had such an experience, the survey will ask follow-up questions on where and when the incidents occurred, any information the respondent knows about the perpetrator, and whether the respondent reported the incident.