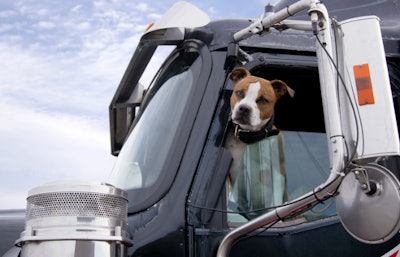 Yet another casting call has been issued for truck drivers.
This time, truckers who are interested in adopting a dog from a shelter are sought for an internet video that would post sometime early net year.
Cassidy Thornton of the Genuine: The Real People Company said the company wishes to hear from truck drivers — both men and women — who have a genuine desire to adopt a dog. Drivers would appear in a video about the connection between dogs and truckers on the road. Thornton said she was not at liberty to say who the client was for the project.
Interested drivers can complete a form for Genuine. An interview by Skype will follow for truckers the agency may be interested in for the project. If selected, truckers would need to be available for video shoots, Sept. 23 and 24 and again Sept. 27 and 28. There would be more videography several months later after the adoption.
Thornton said drivers selected for the project would be paid $2,000 and the adoption fees for the dig would also be covered.