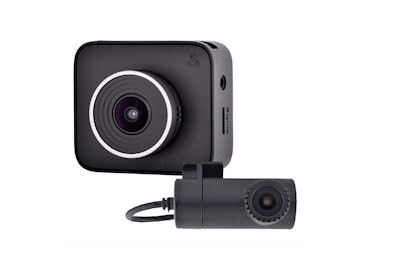 Even the safest driver needs a little help every now and then as the job gets more challenging with each passing mile.
The Cobra DASH2316D dashcam provides that help. Not only does it record what's happening in front of your truck, but it also literally has your back. It also gets information from other trucks and helps you stay safe.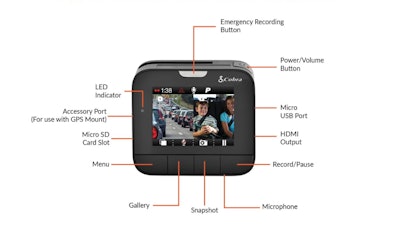 This dual view dashcam has simultaneous front and rear recording with a flexible configuration and boasts an ultrawide 160 degrees viewing angle.
More than that, the Cobra DASH2316D also gets real-time information from other iRadar users on the road such as red-light cameras, speed cameras & live police locations.
The DASH2316D's lane-departure and forward-collision warnings let you know if you are drifting out of your lane or quickly approaching something in front of you.
This dashcam has a 2-inch screen and provides continuous loop recording so you're always covered. G-Sensor detects impacts and automatically protects surrounding footage. IN parking mode, the DASH2316D records when motion is detected.
Includes 16GB microSD card, low-profile adhesive mount, and vehicle power adapter.
Available online and at travel centers.