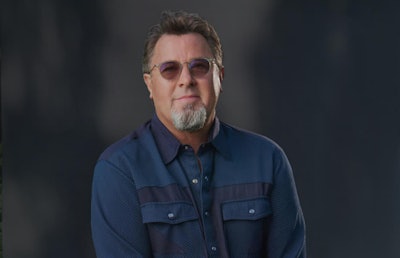 Many a singer/songwriter talks about their most recent album as being "personal," filled with songs that mean something to them. Well, Vince Gill's new album that arrived late last month, goes way beyond that.
"Okie" is a musical autobiography for the 62-year-old country star and an incredibly revealing one at that. Gill wrote or co-wrote the dozen songs on "Okie," bearing his soul in several and talking about a couple of his musical heroes. Gill also takes on some painful social issues — sexual abuse, teenage pregnancy, race — as well.
"Forever Changed" is about Gill's own brush with sexual abuse. He sings about his junior high school basketball coach touching him. He told Rolling Stone, "His hand got further and further up my leg and I jumped up and I ran. I was lucky and I escaped. I know a lot of kids who didn't."
Gill also sings about love on "Okie." One song is about Amy Grant, his wife of almost 20 years. Another is about his mother. And, Gill sings affectionately about two men who influenced his music: Texas singer/songwriter Guy Clark and country icon and outlaw Merle Haggard, both of whom, oddly enough, died about a month apart in 2016.
"Okie" is the latest album from Gill since 2016's "Down To My Last Bad Habit."
The tracklist of "Okie" includes:
1. I Don't Wanna Ride The Rails No More
5. What Choice Will You Make
10. Nothin' Like A Guy Clark Song
12. A World Without Haggard