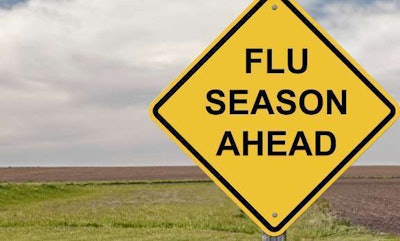 is right around the corner and the St. Christopher Truckers Relief Fund (SCF) is once again helping drivers stay healthy with free flu vaccine vouchers.
Truck drivers that have a current Class A CDL are eligible to receive free flu, shingles and pneumonia vaccines courtesy of SCF. The voucher must be printed from the SCF site and presented at participating locations along with the driver's CDL. The vouchers are accepted at Kroger, The Little Clinic, Walgreens, or The Medicine Shoppe.
The Centers for Disease Control (CDC) recommends a yearly flu vaccine for everyone six months of age and older. Individuals age 65 and above are considered to be at high risk for flu complications if they develop the flu. The CDC advises individuals to get their flu vaccine by the end of October.