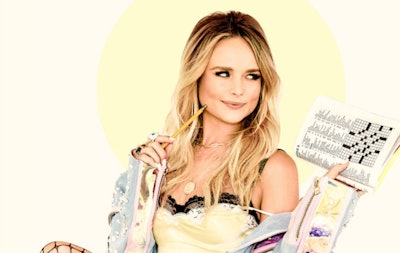 Miranda Lambert has never been anyone's shrinking violet. Since her days as a high school kid playing Texas dive bars and selling CDs out of the trunk of her mom's car, Lambert has tackled country music on her own terms, and it has paid off.
Her new album, Wildcard, is proof of that. It arrived Nov. 1 and is getting plenty of airtime on country radio and a slew of downloads and streaming time online.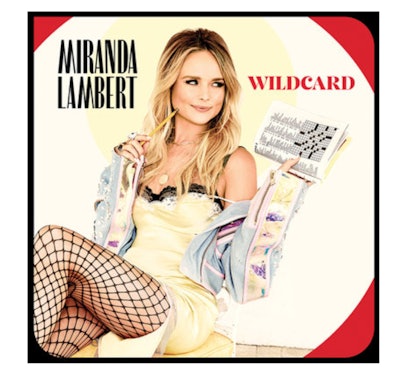 Wildcard is Lambert's seventh solo album and the first since 2016's The Weight of These Wings, which won ACM's Album of the Year award. But that's half of Lambert's story as she is one-third of Pistol Annies (with Ashley Monroe and Angaleena Presley), the group that now has three albums to their credit.
"The essence of a wildcard is always having something up your sleeve, in whatever capacity that means to you," said Lambert in a press release announcing the tour that will support the new album. "It is universal. Which is why I'm excited to kick off this tour with an incredible group of talented artists. We're going to have a blast!"
The tour includes Cody Johnson and the group LANCO. It will also benefit Lambert's MuttNation Foundation campaign. Fans are encouraged to help shelter pets in each tour city by donating dog food, treats, supplies, and cash at each venue's entrance prior to the show.
The tracklist for Wildcard includes:
1.
White Trash
2.
Mess With My Head
3.
It All Comes Out in the Wash
4.
Settling Down
5.
Holy Water
6.
Way Too Pretty For Prison
7.
Locomotive
8.
Bluebird
9.
How Dare You Love
10.
Fire Escape
11.
Pretty Bitchin
12.
Tequila Does
13.
Track Record
14.
Dark Bars