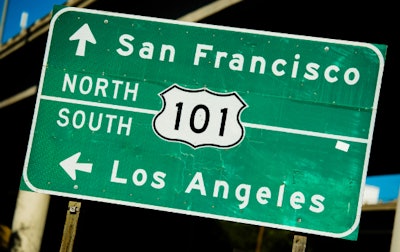 Our colleagues at Overdrive James Jaillet and Todd Dills have been keeping close track of developments in California that deliver considerable change for owner-operators in that state. Legislation that goes into effect at the turn of the year is leading some major fleets to cut ties with owner-operators in the Golden State or give them the opportunity to become company drivers. Here's what Jaillet and Dills have reported.
___
Prime Inc., which contracts with nearly 6,000 owner-operators, is offering its California-based owner-operators the option to either move out of the state or transition to company driver if they wish to continue operating with the fleet after the state's sweeping new labor law takes effect Jan. 1.
The fleet, one of the largest in the country, said it will provide owner-operators with relocation packages if they wish to move and remain owner-operators. A Prime spokesperson did not elaborate on how many operators would be affected.
Prime is the latest fleet to announce it would be overhauling its California operations to deal with the state's Assembly Bill 5 — a restrictive legislative package that effectively makes it illegal for fleets to contract with owner-operators under their authority. Swift and Knight, part of the Swift-Knight conglomerate, reportedly cut ties with its California owner-operators earlier this year, offering those truckers the option to leave the state or sell their equipment to the fleets and become company drivers.
Landstar, the country's largest owner-operator fleet, confirmed that it is calling it's California-based owner-operators to discuss options, too, but the fleet would not elaborate on available options.
Landstar owner-operators familiar with the calls have said the choice is simple: Leave California or "they're done at Landstar," said one of the company's owner-operators, who wished to speak anonymously.
Landstar declined to comment on that interpretation or whether drivers would be offered relocation packages.