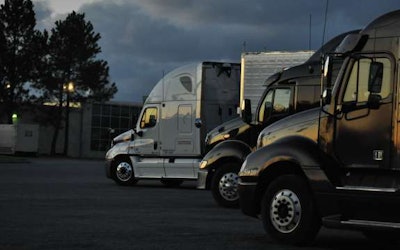 The Federal Motor Carrier Safety Administration last week expanded its targeted suspension of hours of service regulations for truck and bus drivers hauling certain loads related to responding to the COVID-19 coronavirus outbreak.
Now included are fuel; raw materials for items like toilet paper and alcohol-related to manufacturing items like masks, gloves, hand sanitizer and disinfectants and more.
FMCSA issued the emergency declaration Friday, March 13, as part of President Trump's national emergency declaration issued the same day. Drivers hauling the following loads will be exempted from hours of service regs. Once a property-carrying driver makes a delivery of these items, they must go off duty for 10 hours before resuming work, said the FMCSA's declaration.
Loads under the exemption include:
Medical supplies and equipment related to the testing, diagnosis, and treatment of COVID-19.
Supplies related to preventing the spread of coronavirus, like masks, gloves, hand sanitizer, soap, and disinfectants.
Food, paper products and other groceries for emergency restocking of distribution centers and stores.
Precursor raw materials like paper, plastic or alcohol
Equipment, supplies, and persons meant to provide temporary housing and quarantine facilities.
Personnel to provide medical or other emergency services.