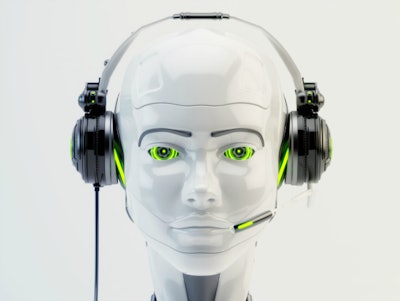 Like it or not, hands-free driving is the law of the land for professional drivers. Over-the-road, regional, dedicated, city or local, it doesn't matter, you can't drive with a device in your hand. Seems as though every week brings more enforcement aimed at drivers using smartphones as they drive, truckers included.
Fortunately, there's a solution, one that gets better with each technological advancement. That's the Bluetooth headset. Wireless, lightweight, easy to use, delivering good sound, there is a long list of Bluetooth headsets on the market aimed at you, the professional driver.
Finding the one that best suits your needs needn't be a chore. Here are 10 questions to ask yourself before you go shopping for the device you'll use every day you go to work, and often when your driving day is done. If you're so inclined, make a spreadsheet; if not, grab a pen and paper.
Ask yourself:
How comfortable is it to wear for the 10 hours you're driving or 14 hours you're on duty?

Does it have a quality microphone and noise-canceling technology so you're properly heard on your calls?

Do you want one with an earpiece that fits

in

your ear or

on

your ear?

Will you want it to connect to more than one device at the same time?

How many hours of talk time will it deliver? Standby time? How long does it take to recharge? (Face it, your Bluetooth headset has to work as long as you do.)

Does it have voice-controls that allow you to answer and make calls just by speaking, or are it's manual control buttons easy to use and intuitive?

Which version of Bluetooth does it use? (The newer, the better.)

What's its range? How far can you wander away from your device and still have it function properly?

Is it protected against dust and moisture and does that matter to you? (If you're outside tarping a flatbed load in the rain, you still need your headset to work and be protected.)

Finally, how much do you wish to spend? (Only you can decide what you can afford, but don't sacrifice sound quality and comfort for a low price.)
Answering these 10 questions is a good start. But, also be sure to ask other drivers whose opinions you trust which Bluetooth headset they wear and how they like it.
There's no shortage of companies producing Bluetooth headsets ideal for the professional truck driver who demands superior sound, all-day comfort, extended talk time and Ease of use. Among them are:
BlueParrott

Rand McNally

BlueTiger

Plantronics

SkullCandy

RoadKing

Jabra
As you can see, there are plenty to choose from. These companies and many others make headsets suitable for daily use on the road.
Deciding which features are important to you, how you plan to use your Bluetooth headset, and how much you wish to spend can guide you toward the one you will enjoy wearing and not one you will just tolerate. Or, worse yet, a device you will begrudge using every mile of every day.