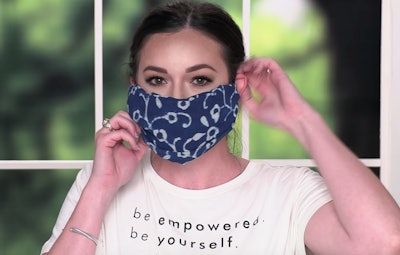 On April 2, the City of Laredo, Texas enacted an emergency mandate requiring anyone over the age of 5 to wear some kind of face covering when on any form of public transportation, pumping gas or when in any building open to the public. Failure to do so could result in a fine up to $1,000.
While truckers ought to note this does not apply to folks in their own vehicle, they should also keep in mind the Centers for Disease Control and Prevention suggests wearing some sort of covering over your nose and mouth. The CDC urges people to not wear surgical masks or N-95 respirators as they are needed by medical personnel.
However, even a cloth face mask is better than going without. The CDC warns cloth face coverings should:
fit snugly but comfortably against the side of the face
be secured with ties or ear loops
include multiple layers of fabric
allow for breathing without restriction
be able to be laundered and machine dried without damage or change shape
Read more about their suggestions.
Here are several videos on how to make masks, including some that require no sewing and can be made from items that might be easily obtained.