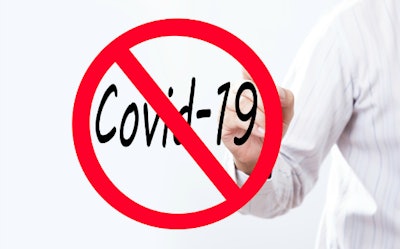 RoadPro Family of Brands, as part of its commitment to America's truckers to keep them safe, comfortable and connected, has created a web page that is a one-stop information center with information about the COVID-19 coronavirus outbreak.
The page — RoadPro Cares — features the latest news from travel centers, links to the Centers for Disease Control and government updates specific to the virus. There is also be a section for related articles and links providing state by state updates, organizations that are providing services for drivers and stories about those who are making a difference by distributing meals or offering safe places to park.
There is also a link to RoadPro's Brake Time community where truck drivers will find discussion groups specific to Covid-19 and where to find food and essentials.
In addition, RoadPro said it is aware many drivers are now seeking food alternatives including the ability to prepare meals in their truck. Until April 30, RoadPro is providing a $10 digital gift card offer on the purchase of the following 12-volt cooking appliances: the RoadPro 12-Volt Portable Stove RPSC-197, the RoadPro 12-Volt Roaster RPSC200, and the RoadPro 12-Volt 1.5 Quart Slow Cooker RPSL-350. This will be in addition to any other current promotional offers on these products.
To receive the $10 digital gift card drivers can visit RoadProRewards.com or text keyword RoadPro to 80160 and then follow the instructions to register and submit your receipt image. A confirmation will be provided within 48 hours advising that the point value has been added to their RoadPro Rewards account. Those points can then be redeemed for a $10 Visa digital gift card or other digital rewards. The receipt must be uploaded within 30 days of purchase to qualify.
To find recipe solutions visit RoadProBrands.com and select Cooking with RoadPro under the Video Library tab.