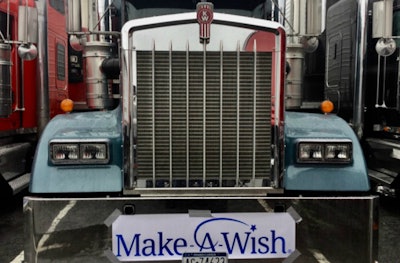 If you were making plans to be part of this coming weekend's charity convoy in Pennsylvania, don't go. The annual Mother's Day Convoy, a major fundraiser for the Make-A-Wish of Philadelphia, Delaware and Susquehanna Valley held in Lancaster, Pennsylvania, has been postponed because of the COVID-19 c coronavirus outbreak.
A statement from the non-profit that grants wishes to gravely ill children said:
"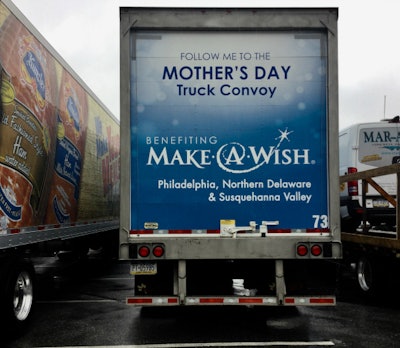 At this time, due to current medical and public concerns, we have made the difficult decision to postpone the Mother's Day Truck Convoy. We will continue to share details and updates regarding the Convoy as more information becomes available, including a rescheduled date and a new deadline for driver fundraising."
"The health and safety of all Make-A-Wish constituents, including our wish kids and families, community supporters, volunteers and employees, is our priority. Thank you for your understanding as we navigate this challenging time. We appreciate your ongoing support, which remains critical as there are more wish kids waiting for wishes than ever before."
The Mother's Day Convoy last year attracted some 550 trucks and raised a record-setting $600,542 for the charity. For 30 years, drivers have raised money through pledges of support. Company drivers, owner-operators, drivers for private fleets and numerous first responders participated in the 26-mile convoy from Lancaster to Ephrata and back.
The RoadPro Family of Brands, which is located in nearby Palmyra, Pennsylvania, is the title sponsor of the convoy.
This year's convoy was to be held in a new location and have a new route. The convoy was to gather at and leave from the Manheim Pennsylvania Auto Auction.
Joye Huges, vice president and general manager of the massive auto auction located in Manheim said, "Safety is at the heart of everything we do, and we at Manheim Pennsylvania Auto Auction remain fully committed to hosting the Make-A-Wish Convoy when the time is right. We look forward to working with their staff on a new event date."