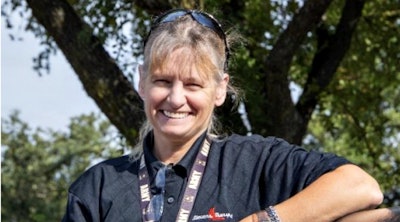 Four military veterans who are now rookie truck drivers — including one woman — have been named finalists for Fastport's Transition Trucking: Driving for Excellence award, which will award the winner a fully-loaded Kenworth T680.
The four finalists are:
Ivan Hernandez – U.S. Army, Werner Enterprises
Gail Losee – U.S. Army, Stevens Transport
Shaun Mason – United States Marine Corps and U.S. Army, Prime Inc.
Ray Miller – U.S. Army, Stevens Transport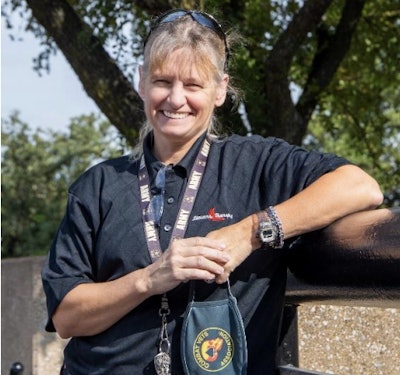 The winner will be announced in December during a ceremony at the U.S. Chamber of Commerce in Washington, D.C.
Losee grew up surrounded by the military and was eager to continue her family's legacy in the Army and Army Reserves.
After enlisting in 1989, Losee served her 20-year career in the Transportation and Logistics sector, reaching the rank of Captain 03. Her assignments and combat tours include Iraq for Operations Desert Storm and Iraqi Freedom, and Kuwait. Upon her retirement in 2009, Gail sought to continue her service within the transportation and logistics industry and obtained her CDL from Premier Truck Driving School in February of this year.
"The military instilled in me a deep sense of hard work, leadership and motivation to succeed no matter the circumstances," Losee said. "During multiple parts of my career, I was responsible for guaranteeing the safety and security of not only 2 million pieces of equipment but also 150 soldiers during combat. These experiences both challenged and made me physically and mentally stronger. I knew if I could bear those experiences, I could tackle any civilian-world position."
The Kenworth T680 that goes to the winner features the complete Paccar Powertrain with a Paccar MX-13 engine, Paccar 12-speed automated transmission and Paccar 40K tandem axles, and includes a 76-inch sleeper equipped with the Kenworth Driver's Studio package of premium elements.
"It is important for the trucking industry to continue to offer veterans support and career opportunities," said Laura Bloch, Kenworth assistant general manager for sales and marketing. "As Kenworth's way of thanking our military veterans for their service, we are again offering a Kenworth T680 as the Transition Trucking: Driving for Excellence award."