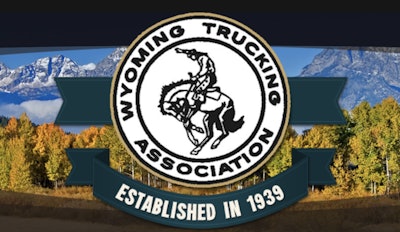 Sheila Foertsch, managing director of the Wyoming Trucking Association, today was named the 19th winner of the American Trucking Associations' Executives Council Leadership Award during the organization's Management Conference and Exhibition.
"Sheila is a steadfast ATA supporter and has always sought to unify the industry and ATA Federation," said ATA President and CEO Chris Spear, "and she really shined this year – even greater than usual – when unexpectedly confronted with two major issues, one federal and one state, that can only be viewed as attacks on our industry."
Just this year, Foertsch spearheaded opposition to a proposal to fund the federal highway program by using a new truck-only vehicle miles traveled tax. Her quick action on behalf of the industry led to the proposal being killed before it advanced in Congress.
Not satisfied with this, Foertsch also took the fight on behalf of the industry to her statehouse, leading the effort to defeat a tolling proposal in Wyoming.
The Trucking Association Executives Council is comprised of staff executives of state trucking associations and conferences affiliated with the American Trucking Associations. TAEC serves to promote the trucking industry; contribute to the improvement of the associations and organizations established to serve the trucking industry; and advance the professional stature and capabilities of the managers and executives of such associations.
The President's TAEC Leadership Award was created in 2002 by ATA to honor a state trucking association leader and to create an enduring legacy for that leader and for the industry. The award comes with a $10,000 grant for a non-profit 501(c)(3) trucking education or research organization chosen by Foertsch.