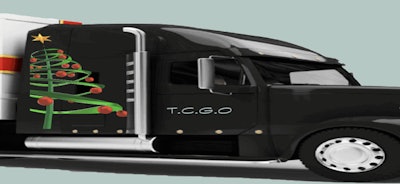 An organization of truckers that helps other professional drivers' families in need has set a fund-raising record and is looking for even more folks to help.
The Truckers Christmas Group today announced it has already raised more than $20,000, the most it has ever collected. The money will be shared with trucker families in need during the Christmas season.
Visit the group's website to make a donation or to nominate a family that could use some help.