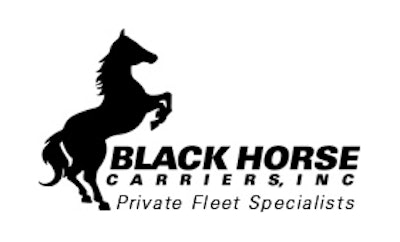 Penske Logistics announced Monday, Nov. 30, it has reached an agreement to acquire 2,000-truck Black Horse Carriers. The terms of the agreement were not disclosed.
The agreement is subject to customary closing conditions, including regulatory approvals, but companies expect the deal to close on Dec. 31.
Founded in 1925, Chicago-based Black Horse Carriers operates out of more than 90 terminals across the U.S., providing services to the food and grocery, retail, bakery, dairy, CPG, manufacturing and automotive industries. The company operates a fleet of more than 2,000 vehicles, and services customers from more than 90 terminals across the United States.
J.B. Hunt acquires niche final mile carrier
J.B. Hunt announced Monday, Nov. 30, it has acquired the assets of 21-truck Mass Movement, a carrier that provides logistics, delivery, assembly and installation services for the commercial fitness industry.
Mass Movement, founded in 1996 by Dom Simonetti and Jim Sullivan, finished 2019 with revenues of $29 million. Both founders will become employees of J.B. Hunt and will continue in leadership roles as it expands its fitness equipment delivery business.
XPO spins off logistics and warehousing unit
LTL and brokerage giant XPO on Wednesday announced it will spin off its logistics segment as its own separate, publicly traded company. The two companies, for now, will be named XPORemainCo and NewCo. Brad Jacobs will remain the CEO and chairman of XPORemainCo, and he'll assume the role of chairman of NewCo.
XPORemain will retain the company's LTL trucking business and its freight brokerage business. NewCo, the spin-off, will assume the company's massive warehousing business, which encompasses some 200 million square feet of warehousing space globally. The transaction is expected to be completed by February 2021, the company said.