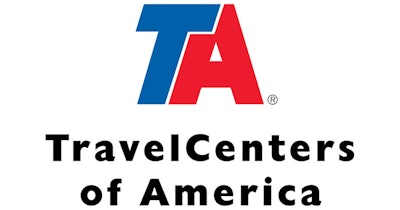 TravelCenters of America raised $88,000 for the St. Christopher Truckers Relief Fund through the company's "Be a Champion of Change" register roundup campaign that ran from Sept. 16-Nov. 30.
During the campaign, TA, Petro, and TA Express customers were able to round up the dollar amount on purchases at points of sale in the stores, restaurants, and fuel buildings.
"We are so grateful for the public's support of our nation's Highway Heroes," said Dr. Donna Kennedy, executive director of SCF. "Truck drivers have always gone above and beyond; serving the country during the pandemic has been no exception. We feel blessed to be in a position to help them when they need it. We couldn't do that without donations from the public, and companies like TravelCenters of America. Thank you to everyone that helped make this campaign a success."
In addition to helping professional drivers, the "Be a Champion of Change" campaign also helped address the nationwide coin shortage caused by the COVID-19 pandemic. TA has been a proud supporter of SCF since 2010, raising nearly $3 million to date.