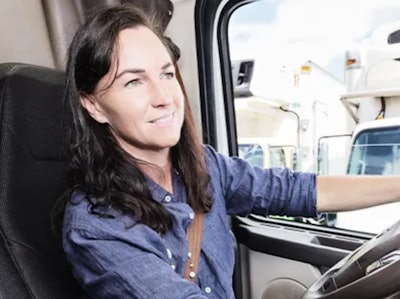 Ryder
Ryder System has announced a discount program for women-owned businesses that are a member of the Women in Trucking Association (WIT), where for a limited time buyers can take advantage of a pre-owned commercial vehicle sales promotion of 5% off the purchase price.
Ryder says the sales event expands on the company's commitment to provide customers with the flexibility, choice, and control necessary for efficient fleet management.
"Ryder's main goal is to continuously enhance the customer experience by making it as seamless as possible to secure the best pre-owned commercial vehicle," says Eugene Tangney, vice president of global vehicle sales for Ryder. "Similar to Ryder's military discount for used vehicles, we wanted to honor women-owned businesses in the trucking industry while encouraging more women to get into trucking-related careers."
Ryder said its process for purchasing a used vehicle is accessible and straightforward for customers, enabling potential buyers to browse vehicles online and purchase them remotely if they are not in close proximity to a Ryder Used Truck Center. Ryder staff is also available to consult potential buyers on the vehicle that is best suited for their businesses and provide a complete vehicle maintenance history report.
The company says buyers can make an appointment to visit a Ryder Used Truck Center in North America, or visit www.ryder.com/used-trucks to see available vehicles.