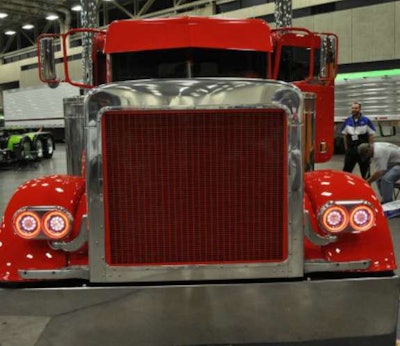 This head-turning 2000 Peterbilt 379 named 'Cathouse' is driven by Mike Lemley, an Oklahoma City owner-operator who appears to be a fan of not just the colored, but "viper" red.
Seems as though the Pride & Polish judges at last month's Great American Trucking Show in Dallas liked it as well. Cathouse went home with the Best in Show Working Bobtail title.
This fuel hauler has a 600 CAT and 300″ wheelbase.
Video by Max Heine, Overdrive