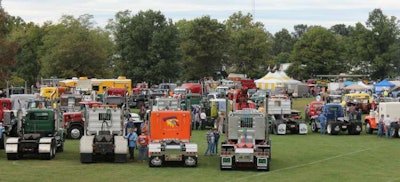 The Macks were back this past weekend.
For the 25th year, owners, drivers, promoters and fans of the sturdy trucks produced in Pennsylvania's Lehigh Valley gathered for the All Mack Event.
The gathering is a low-stress opportunity for folks to exhibit their trucks and see what others are driving during the show just a couple counties south of where Macks are built.
Trucks rolled onto the massive front lawn of Gerhart Machinery in Litiz, Penn. Friday. Even more showed up in this Pennsylvania Dutch Country community Saturday. Organizers said some 150 vehicles were there.
Looking Back on the All Mack Event
Roger Gerhart said the gathering at his family farm began by default.
He and several other Mack owners/fans worked with company officials to stage a truck show at Mack headquarters in Allentown. But before it could get rolling, Gerhart said Mack execs changed their minds because of liability insurance concerns; it looked as though the event would not be held.
"I said just come over to our place," said Gerhart. "People parked their trucks on the front lawn and we had a nice time."
There were about 50 trucks that first year.
The All Mack Event has grown considerably since then. Part of its appeal, according to Gerhart, is the atmosphere.
"We're pretty laid back," he said. "There's no admission. No judging. No stress. If it rains (like it did lightly as things started out Saturday) we don't have to worry about refunds."
Who Had Their Macks at the Gerhart Show?
Trucks from at least the 1940s to today filled the show field at Gerhart's. Among them were:
Brian Hanson's "Overtime", a 1965 B61 painted in eye-catching Plymouth Prowler brown. An equipment operator for the state, Hanson said he paid for the three-year restoration of the truck with the overtime he earned plowing snow.
Jim Atkinson's 1941 Mack firetruck that formerly labored for U.S. Steel in nearby McKeesport. He said most trucks of this model were for military use as the first crash trucks at airfields.
Jay Paulus' "Dawg" (his "Hog Dawg" was at the show but "Yard Dawg" was still at home in Shady Side, Md.) a 1961 B61 with a bit of a past. Paulis, whose nickname is "Dawg", said the truck's previous owners quickly welded a hitch on the back and pressed it into service to haul rubble away from the World Trade center after the attacks of Sept. 11, 2001.
Albert Brown's "Back in Black," an '85 Mack Magnum he drove as an owner-operator for 11 years. Today he uses it at truck pulls and shows.
And, Bart Glowzenski's dark green 1964 B61-X. It was a bit of a homecoming for this truck. Glowzenski said Gerhart once owned this truck for on-farm use. The young diesel mechanic and heavy equipment operator said it also had been used by a concrete company and later to haul salt. "Everybody knows this truck," said Glowzenski.
Non-Macks Were Welcome
While it is called the All Mack Event, it was not for Macks only. A line along one edge of the field included an Autocar, a GMC, several Peterbilts, antique Dodge and Ford pickups and even a vintage Greyhound Bus. And, there was at least one Brockway, a company Mack acquired in 1956 and owned until its demise in 1977.
Parked with several Mack combos across the field was an imposing 1987 Marmon with an '87 Utility trailer owned and shown by George Tackaberry of Athens, Ontario, Canada. But, the real scene-stealer of the day was El Turbo, the 1949 Peterbilt with a massive 120" bunk driven by Jerry Howard.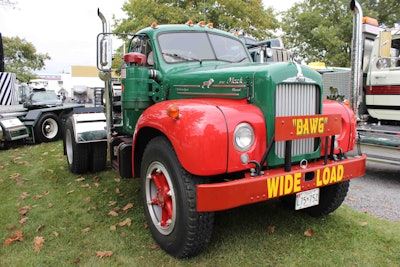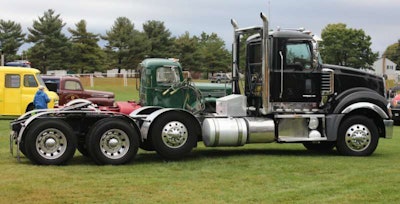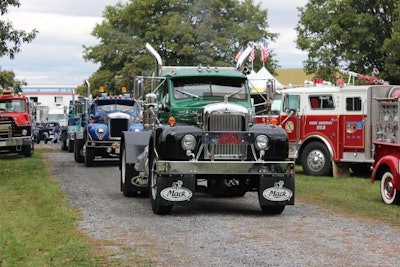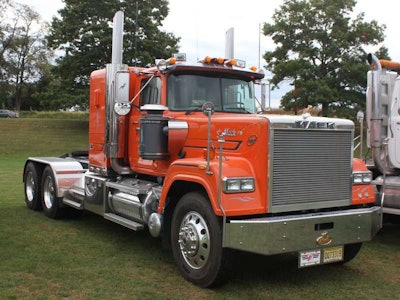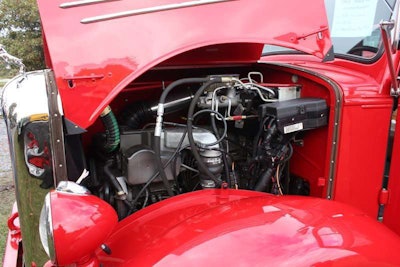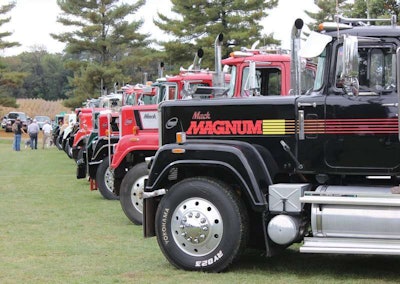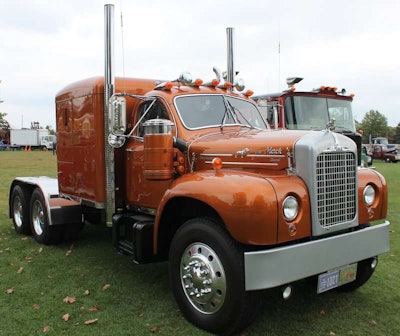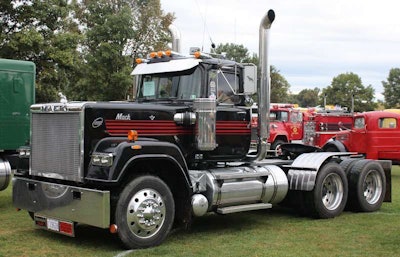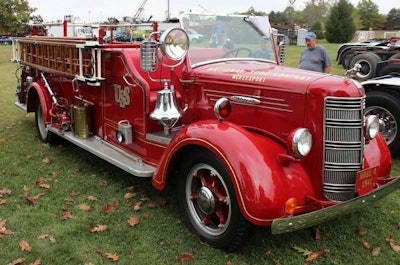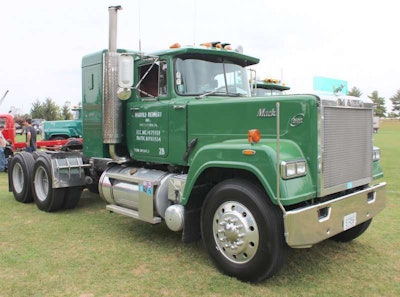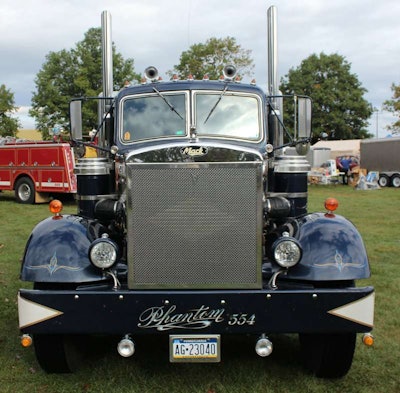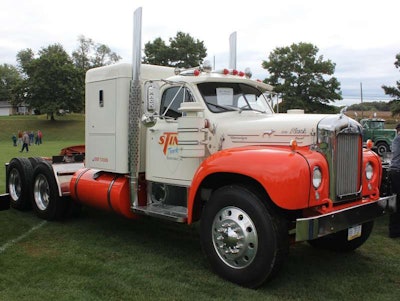 (Note: On your next trip that takes you on I-81 in Pennsylvania, check out the Mack Museum and Heritage Center in Allentown.)