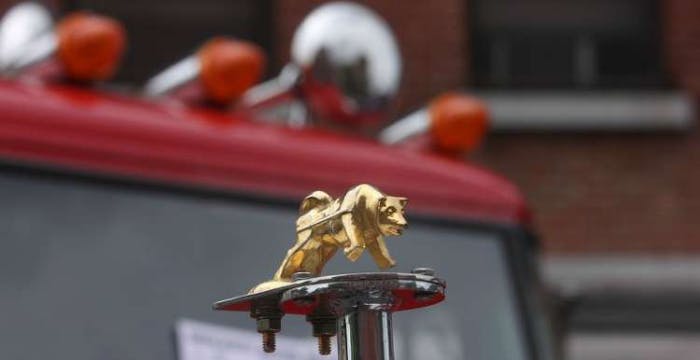 For the better part of the day Saturday, Aug. 8, the mostly modest college town of Cortland, NY was overrun with Huskies, but there was not a dog sled in sight.
Instead, the Huskies that took over the main drag in this city of some 20,000 souls were Brockway trucks, whose canine hood ornament for much of the company's corporate life was a Huskie. Brockways used to be built here, the hometown of the Ronnie James Dio, the late frontman for Black Sabbath.
For four recent days starting Aug. 6, the owners, collectors and fans of Brockway trucks gathered for the 16th annual National Brockway Truck Show. Many of the show's events took place at the Central New York Living History Center, which is home to a considerable collection of Brockways.
Shirley Randolph works at the museum every Wednesday, and is the past president of the organization that stages the show. She organizes the truck shows that lines Cortland's Main Street and attracts a large crowd of visitors.
Randolph says the show began as part of the city's bicentennial celebration in 2000, and Brockway fans wanted it to continue.
"This is just the greatest bunch of people you could ask for," said Randolph.
This year, 136 vehicles – including several of the horse-drawn carriages the Brockway family built before becoming truckmakers – lined the streets.
One of those trucks was dubbed "Big Bad John" by Donald Smith, its owner and the man who restored the 1976 N761.
Smith said it was his first time showing at the truck, named in honor of his late father in-law, at the national gathering. Like it is for many who attended, the Brockway show is a family outing for Smith, who lives in the small western New York community of Alexander. His daughter, 12-year-old Alexandra was the picture of Huskie fandom decked out in a Brockway T-shirt, cap and hugging a plush Huskie toy.
Two slightly older fans of Brockways, which ceased production in 1977 as part of Mack, had trucks of their own at Huskiestock last week.
George Tackaberry, a collector of several brands of trucks from Ontario, Canada, is a regular at many U.S. shows, including the Brockway gathering. Clarence Ritchie lives on the New York-Vermont border considerably east of Cortland, and may well be one of the brand's biggest fans. He owns 35 Brockways in various states of repair.
Separately, we asked both men the same question and surprisingly got the same answer:
Q: If you could drive home any truck here – other than your own – which would it be?
A: Both men picked the same truck: a 1972 Model U360TL owned by Doug Richardson of Cold Spring, NY.
Neither Tackaberry nor Ritchie had to pause for a moment's thought when choosing the big red and white Huskie with a 475-HP Detroit 12V71 engine.
When asked what he liked about the truck, Ritchie cited its "over the top perfection."
Check back in the next few days as we feature some of the trucks that made this year's gathering of Huskies a hit with those who made the trek to Cortland.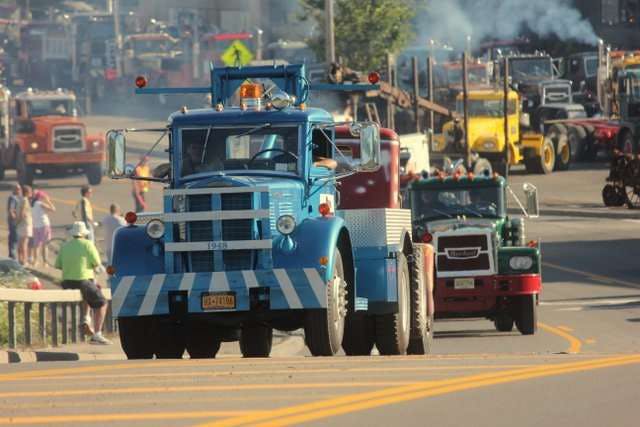 Brockway trucks on their way to the street show in Cortland, NY Saturday, Aug. 8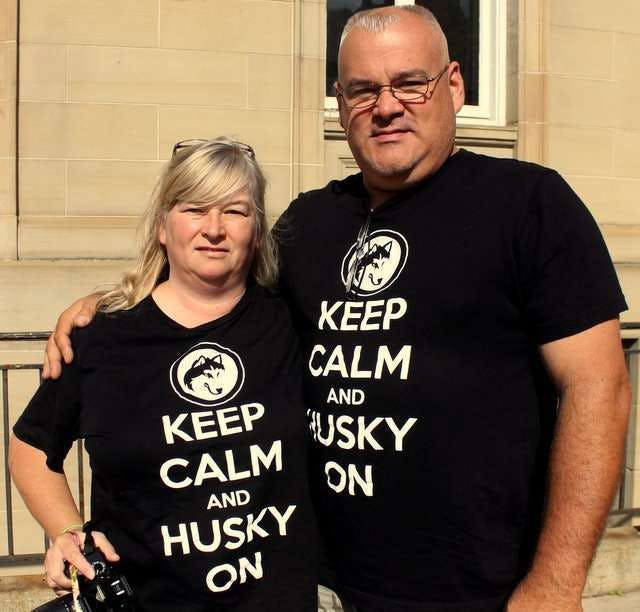 Ruby York and James Grzesiak of Brooklyn, Ct. show their love of Brockway trucks.
Huskies on Main Street, Cortland, NY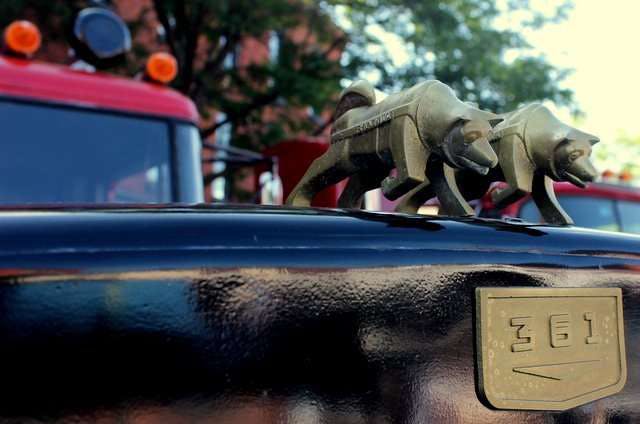 Huskies are to Brockway what bulldogs are to Mack.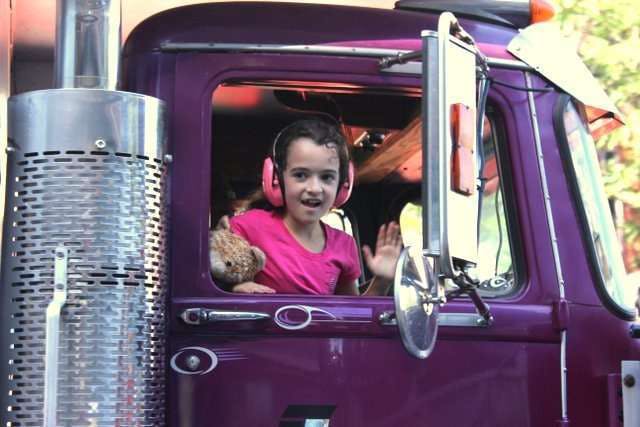 A young Brockway fan in the parade of trucks.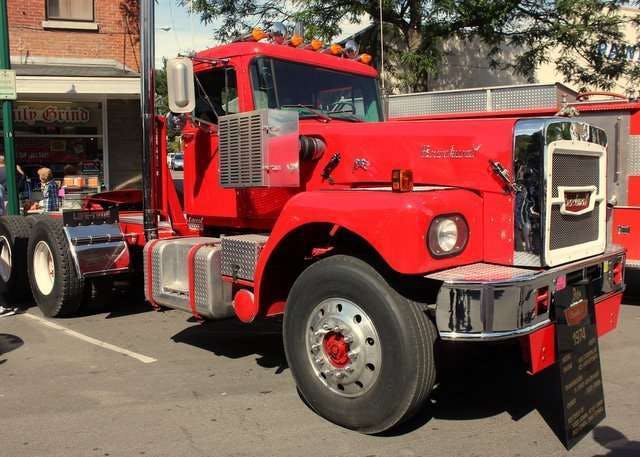 1977 N761 Brockway owned by Susan Grimm of Key West, Fla.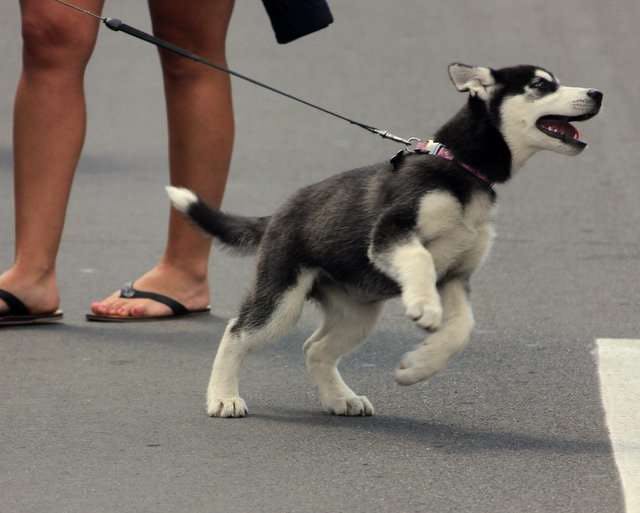 Luna, an 11-week-old actual canine huskie among the Brockway Huskies. Luna was accompanied by Jason McRae of Cortland, NY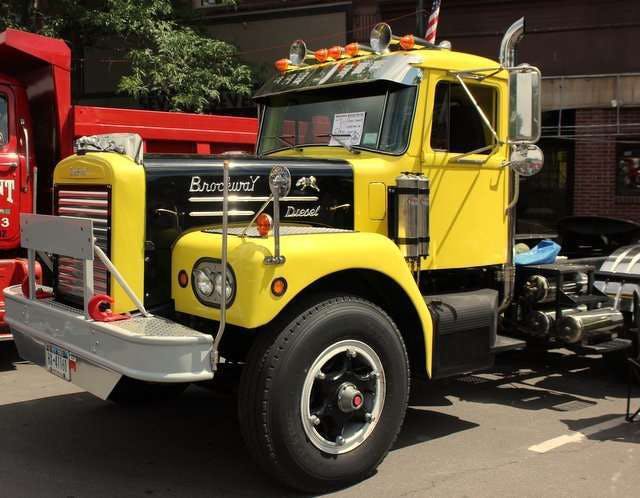 1960 N260 LQ Brockway owned by Richie Zigmont of Castle Creek, NY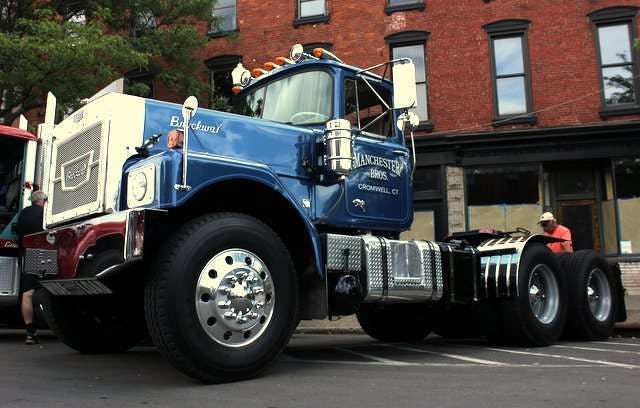 One of 136 Brockways on display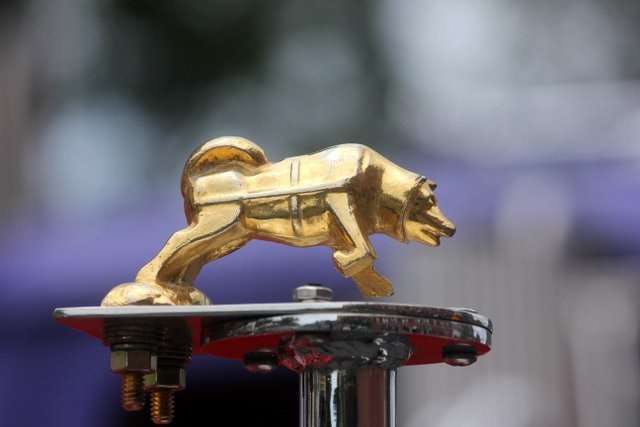 Hard-working Huskie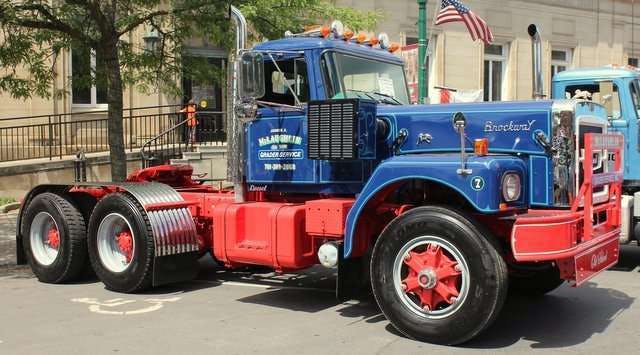 1973 H360TL Brockway owned by James McLaughlin of Marshfield, Mass.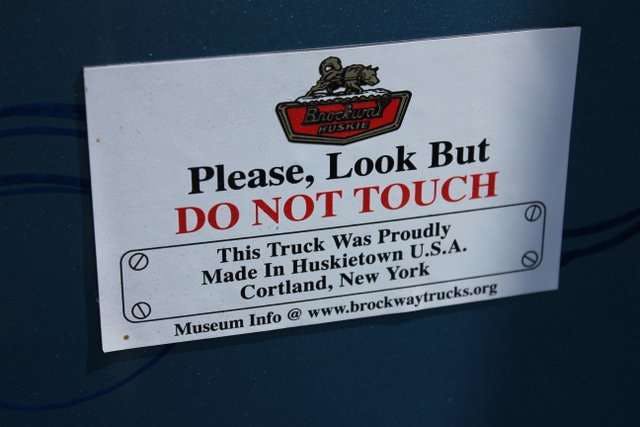 A simple request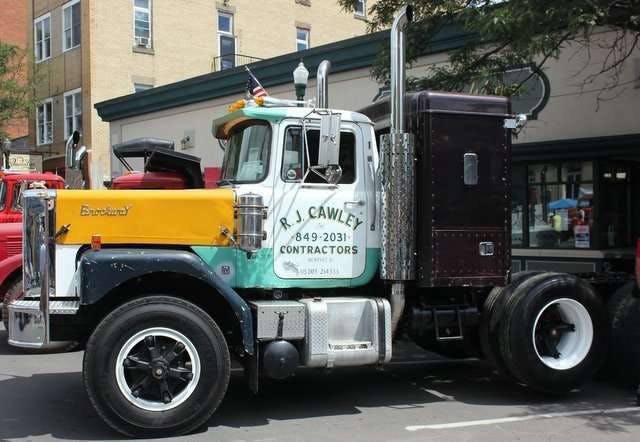 1977 Brockway 761 owned by Paul Polizzi of Afton, NY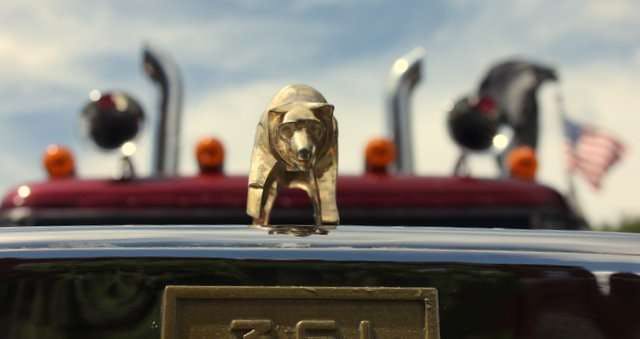 Another Huskie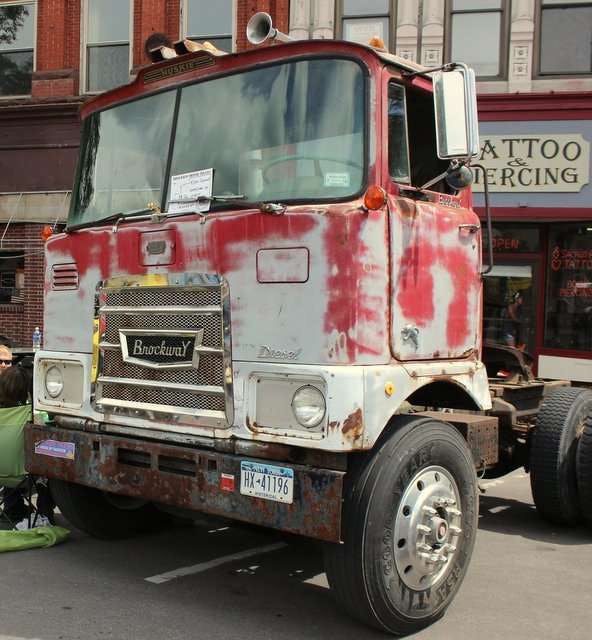 One of two COE Brockways at the show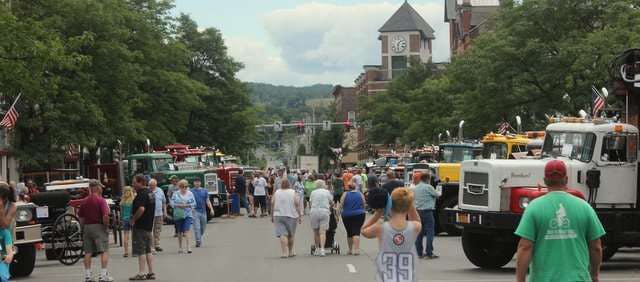 How Main Street in Cortland, NY looked on Saturday, Aug. 8.