Navistar International Corporation Tuesday, Feb. 28 announced the finalization of a partnership deal — including regulatory approvals — with Volkswagen Truck & Bus.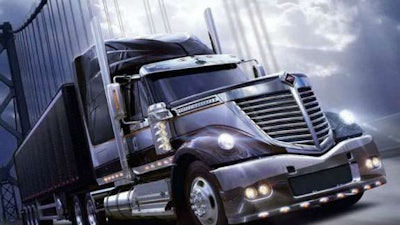 VW acquired a 16.6 percent stake in Navistar for $256 million and created what the two companies call a "procurement joint venture and the technology and supply collaboration."
Officials from both companies expressed optimism over the deal, which gives Navistar an injection of capital and VW a presence in the North American truck marketplace.
Troy Clarke, chairman, president and CEO of Navistar:
"This alliance with Volkswagen Truck & Bus marks a significant milestone in our company's history, and we expect it will create multiple benefits for both companies in both the near and long term. Now that the transaction has closed, we will move quickly to collaborate with an industry-leading, strategic partner to increase our global scale, strengthen our competitiveness, and provide our customers with expanded access to cutting-edge products, technology and services."
Andreas Renschler, CEO of Volkswagen Truck & Bus:
"The authorities have given our strategic alliance with Navistar the green light. Our newly-founded purchasing cooperation will begin work immediately. This puts both partners in a stronger position for the future. The strategic alliance provides Volkswagen Truck & Bus with access to the all-important North American market. This is a major step toward becoming a global champion."
As part of the deal Renschler and Matthias Gründler, chief financial officer of Volkswagen Truck & Bus, join Navistar's board of directors.