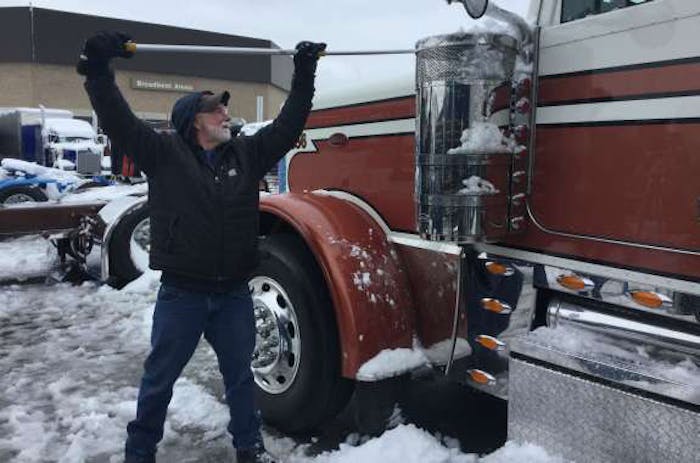 Folks entered in the Mid-America Trucking Show's PKY Truck Beauty Contest had something extra to contend with Wednesday as they prepared their trucks for the judges: snow, and plenty of it.
It started snowing Tuesday and when it stopped and was measured at 11 a.m. Wednesday, a total of 8.4 inches had fallen.
However, truck show participants continued getting their trucks ready for the judges … including shoveling the heavy, wet slush around them.
John Barker pushed a large shovel moving snow from alongside the horse hauler he had entered in the show.
"I could have stayed home and done this," said Barker, who is from Malvern, Pennsylvania.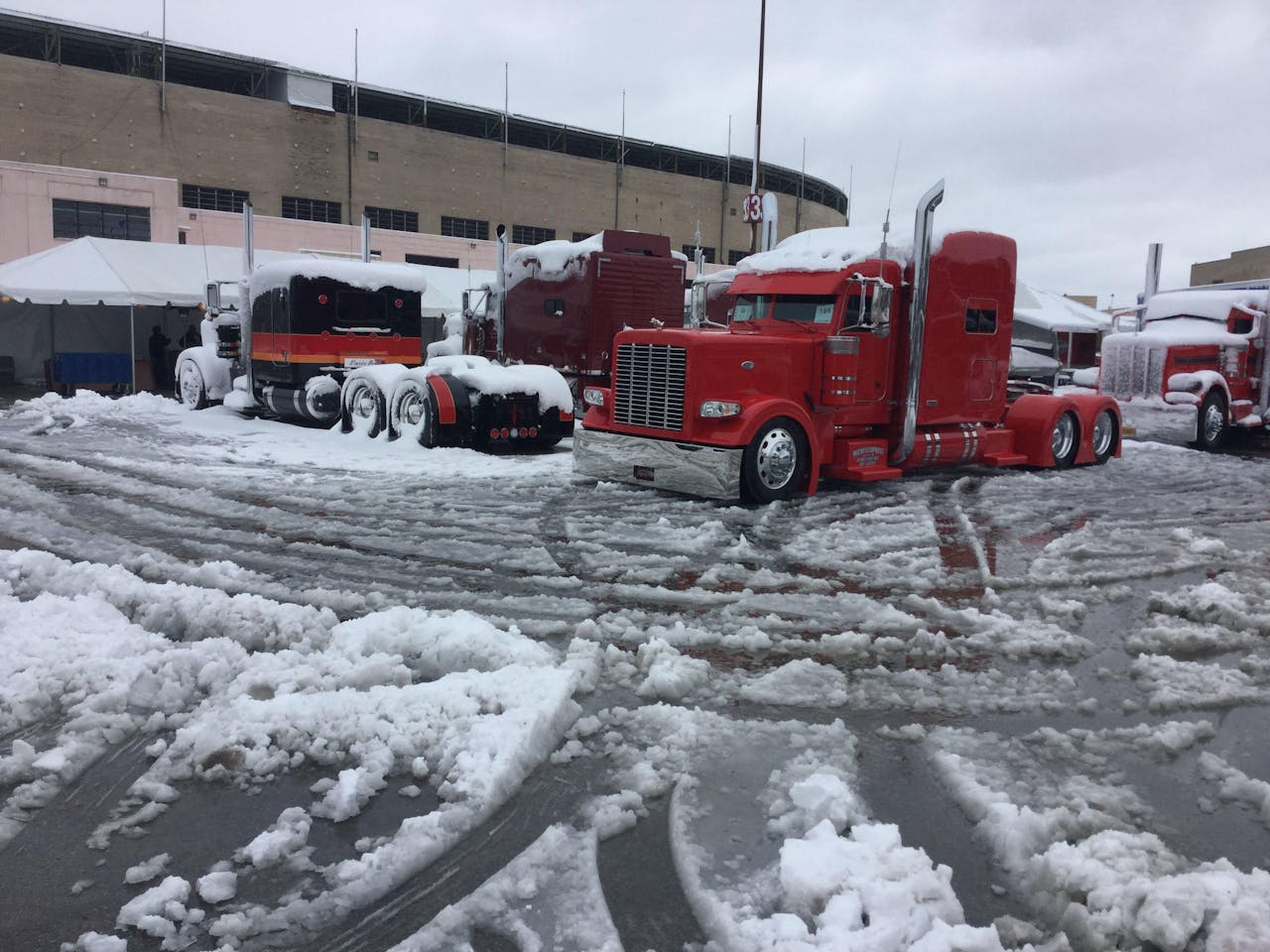 Snow-covered PKY Truck Beauty Contest entrants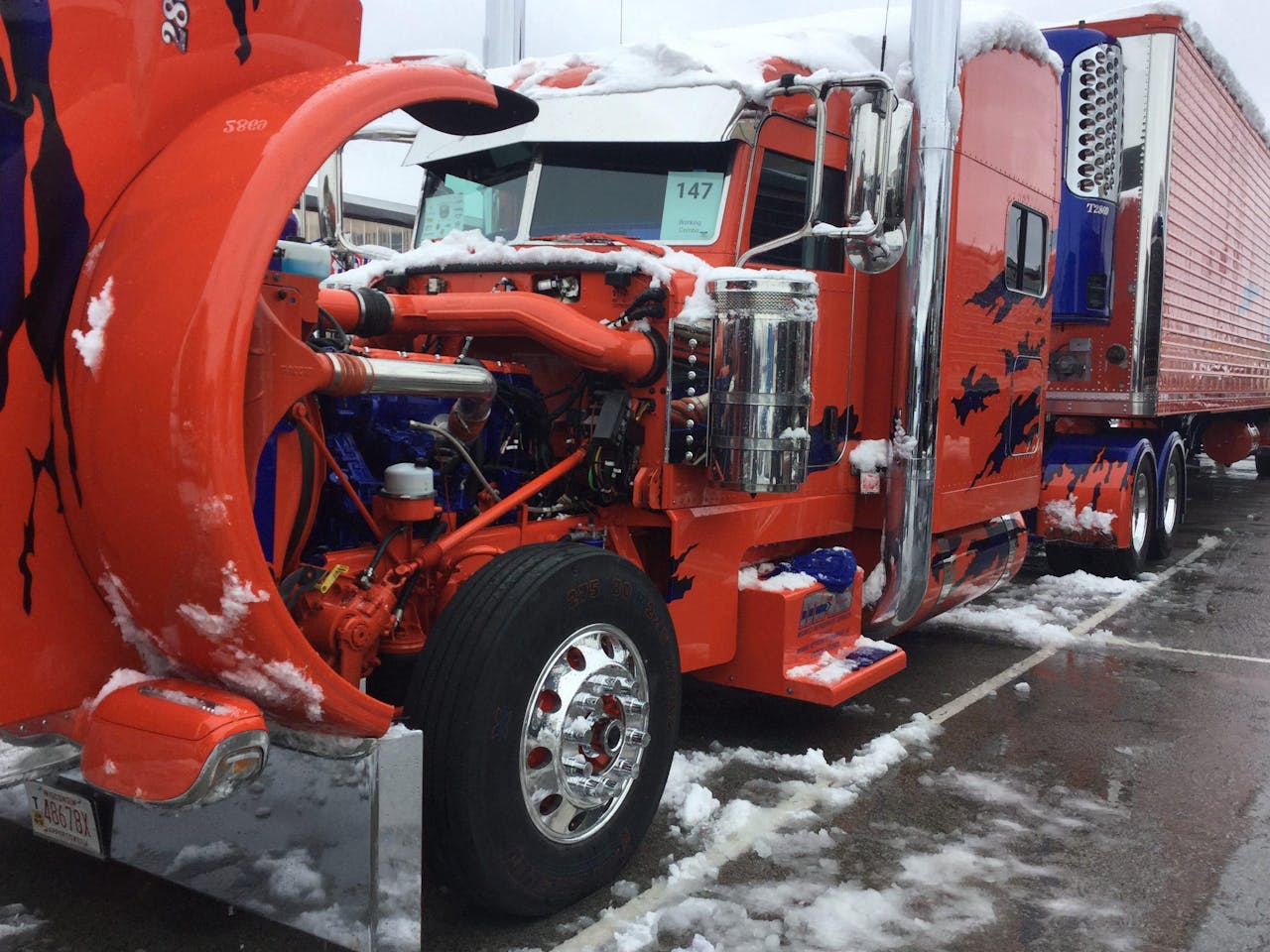 One of the many truck show entries needing to be cleared of snow Wednesday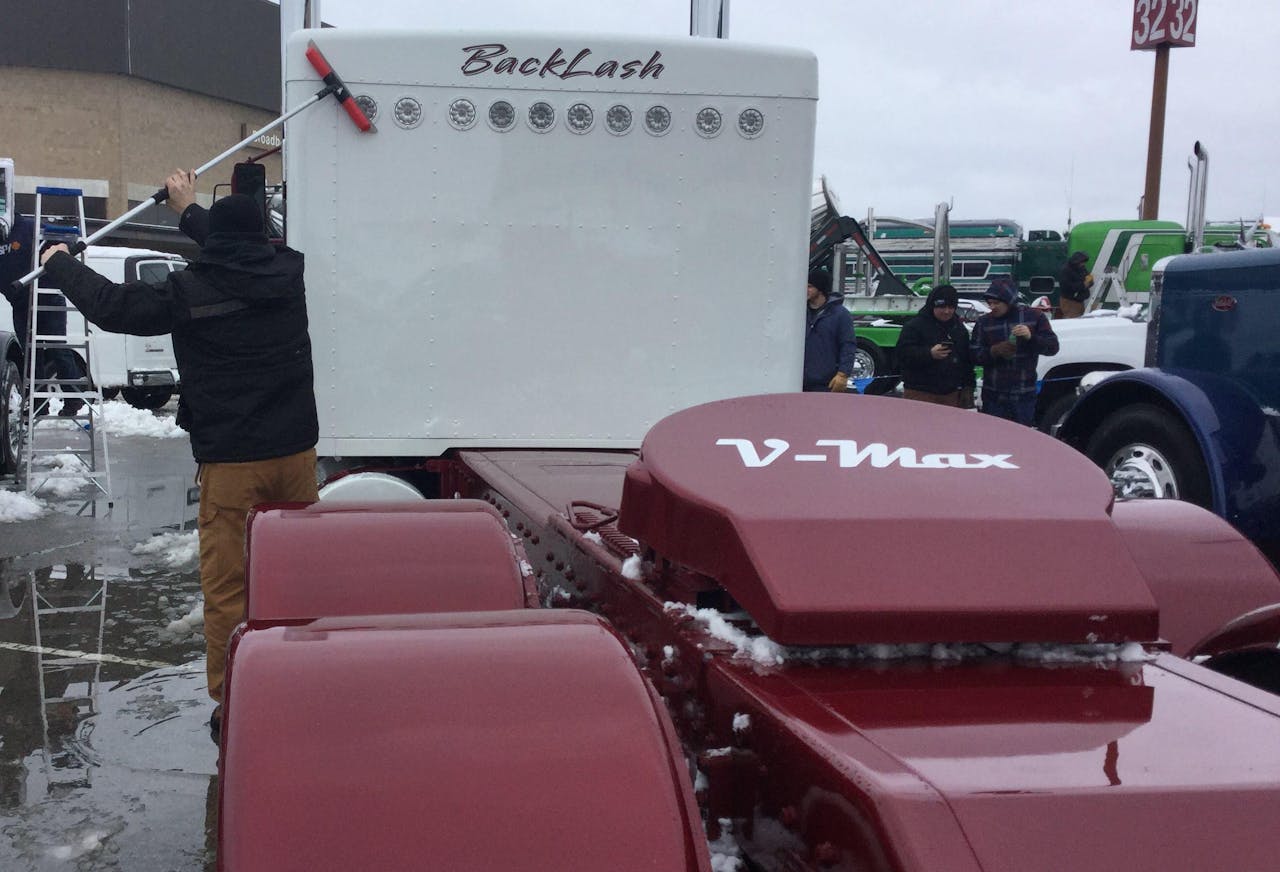 Jim Flikkema cleans off his Kenworth W9 PKY Truck Beauty Contest entry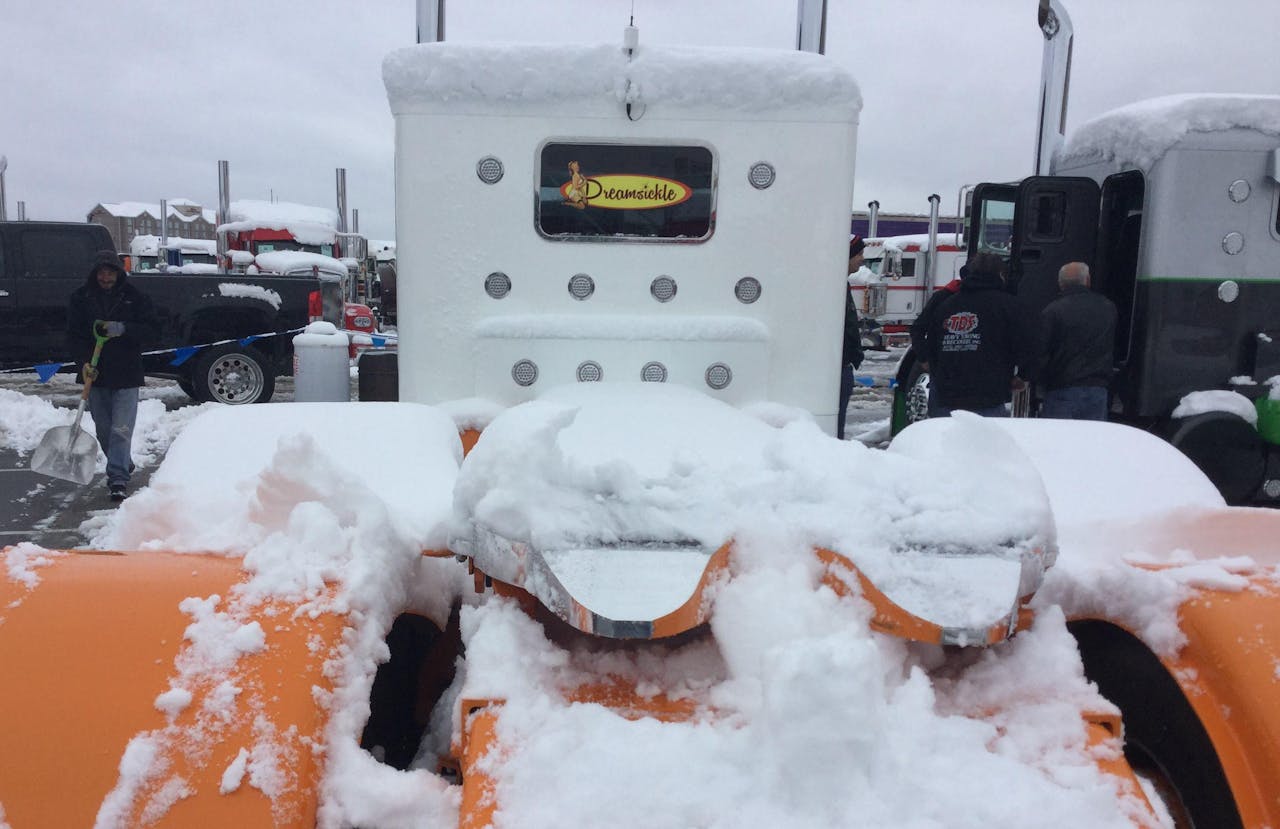 Steve Sontag's appropriately named Dreamsicle, a 2007 Peterbilt 379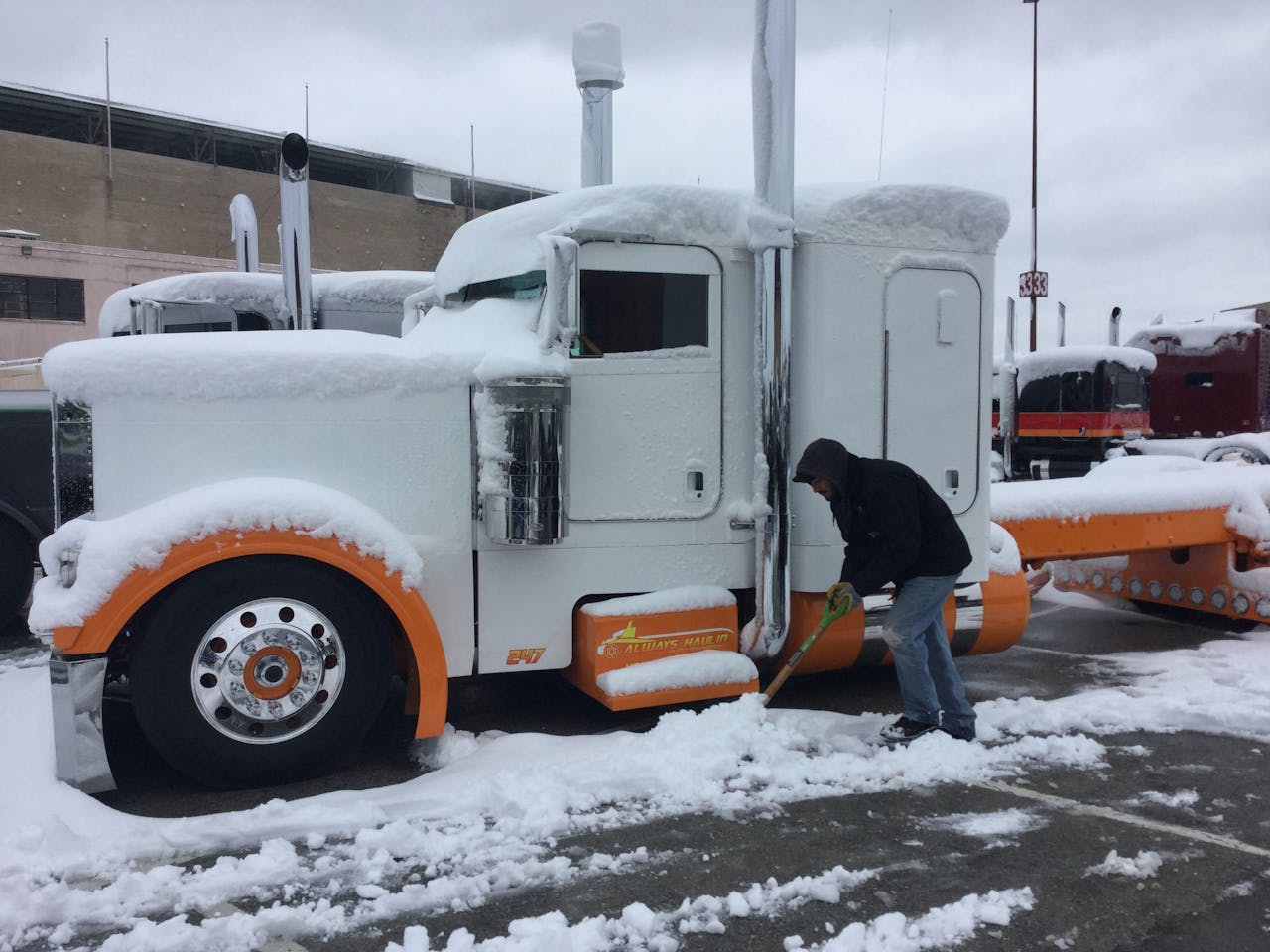 Dom Falson shovels around the 2007 Peterbilt 379 Dreamsicle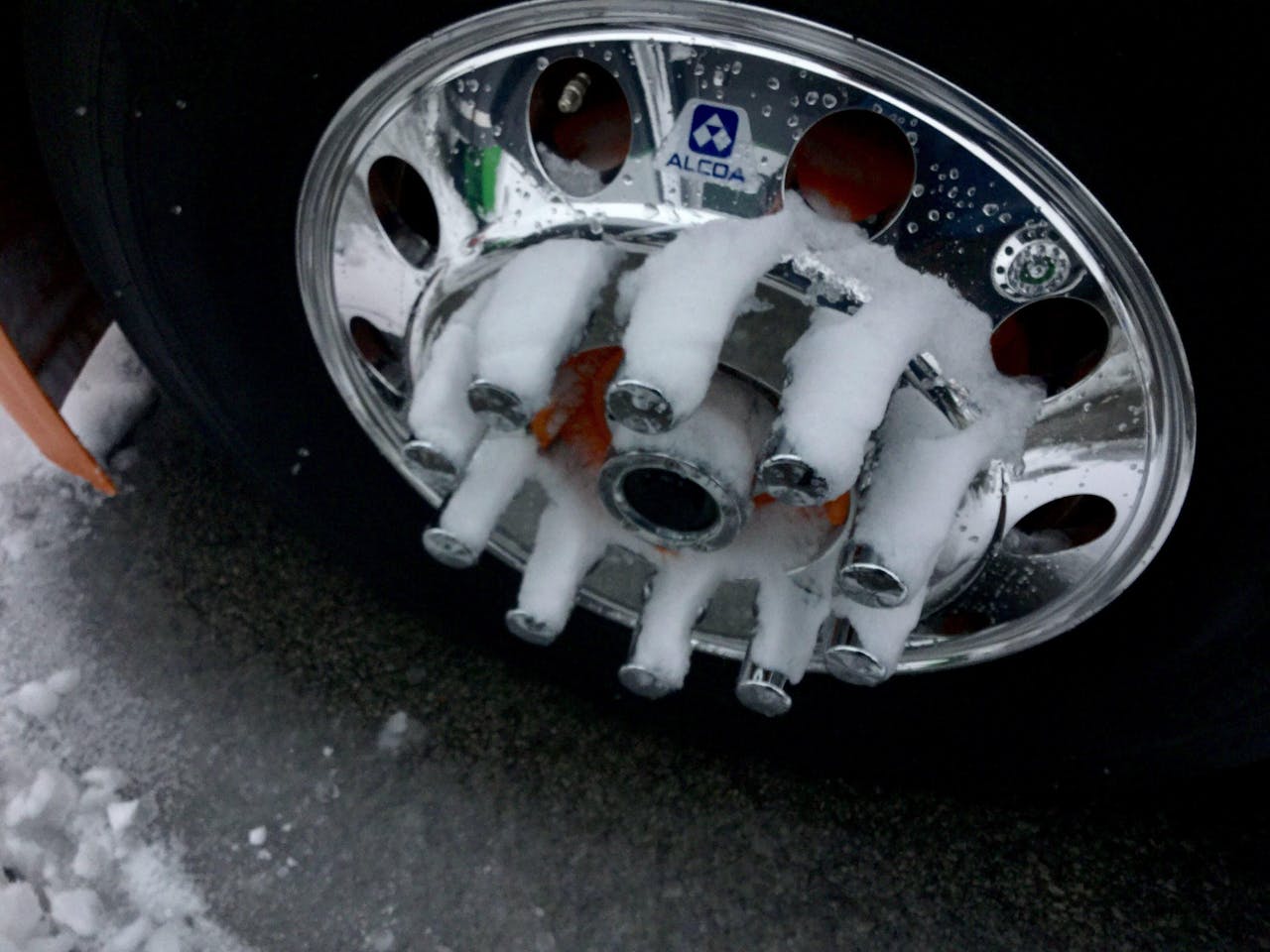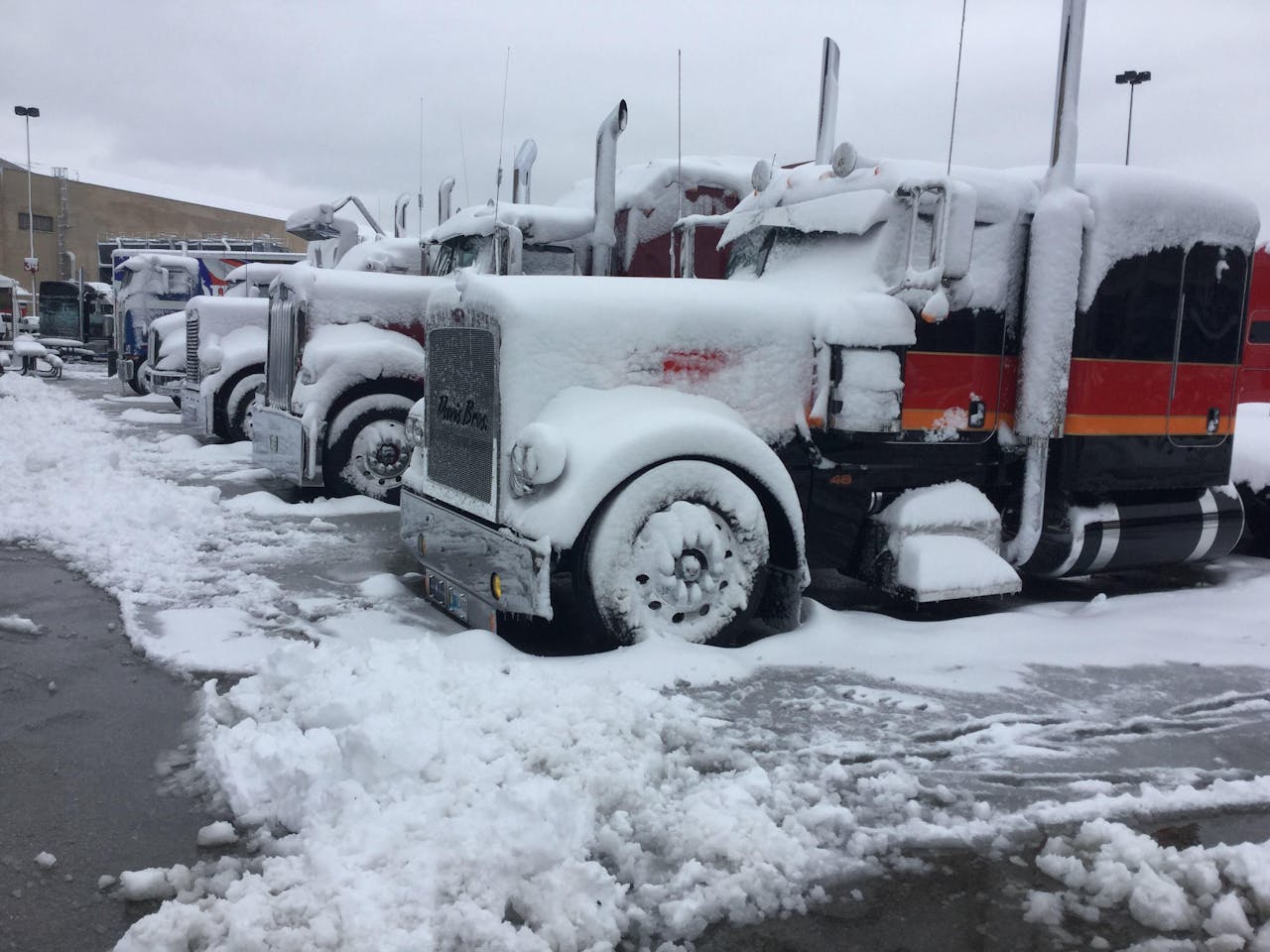 Snow-covered PKY Truck Beauty Contest entrants lined up at MATS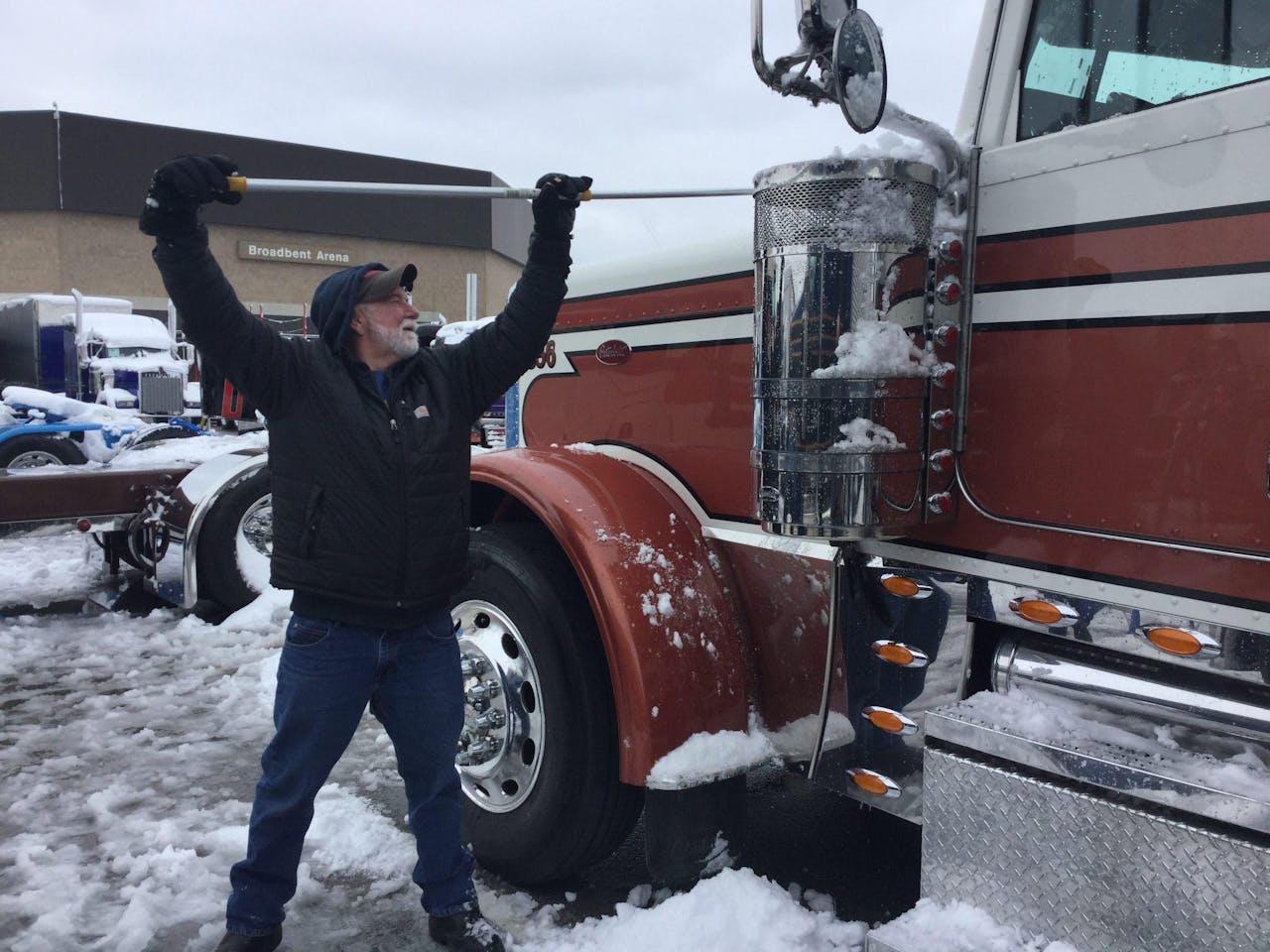 Tim Brandow cleans off a PKY Truck Beauty Contest entry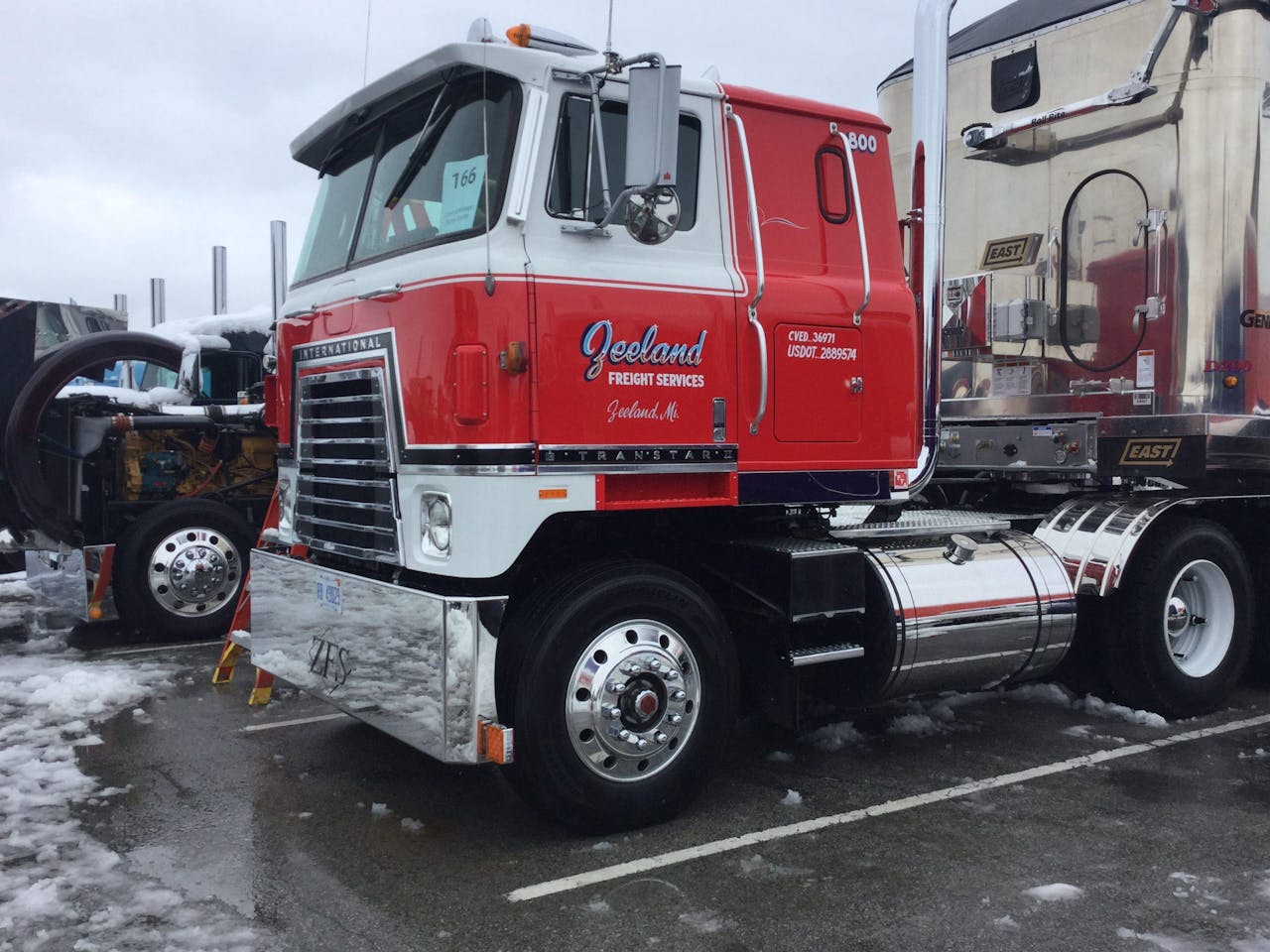 1980 International 4070B owned by Zeeland Freight Service of Zeeland, Michigan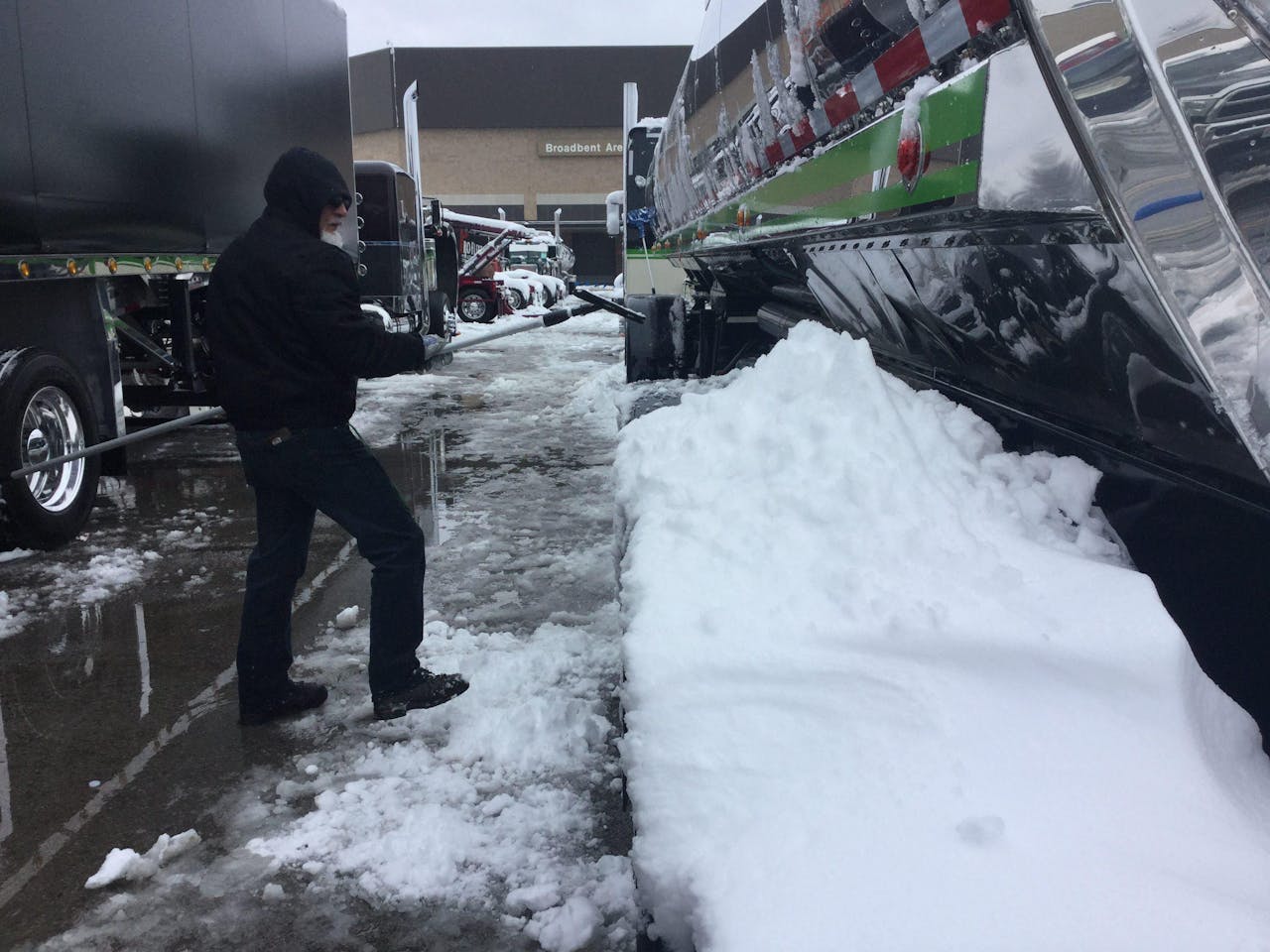 Barry Kasdorf of Winnipeg, Manitoba, Canada cleans his tank trailer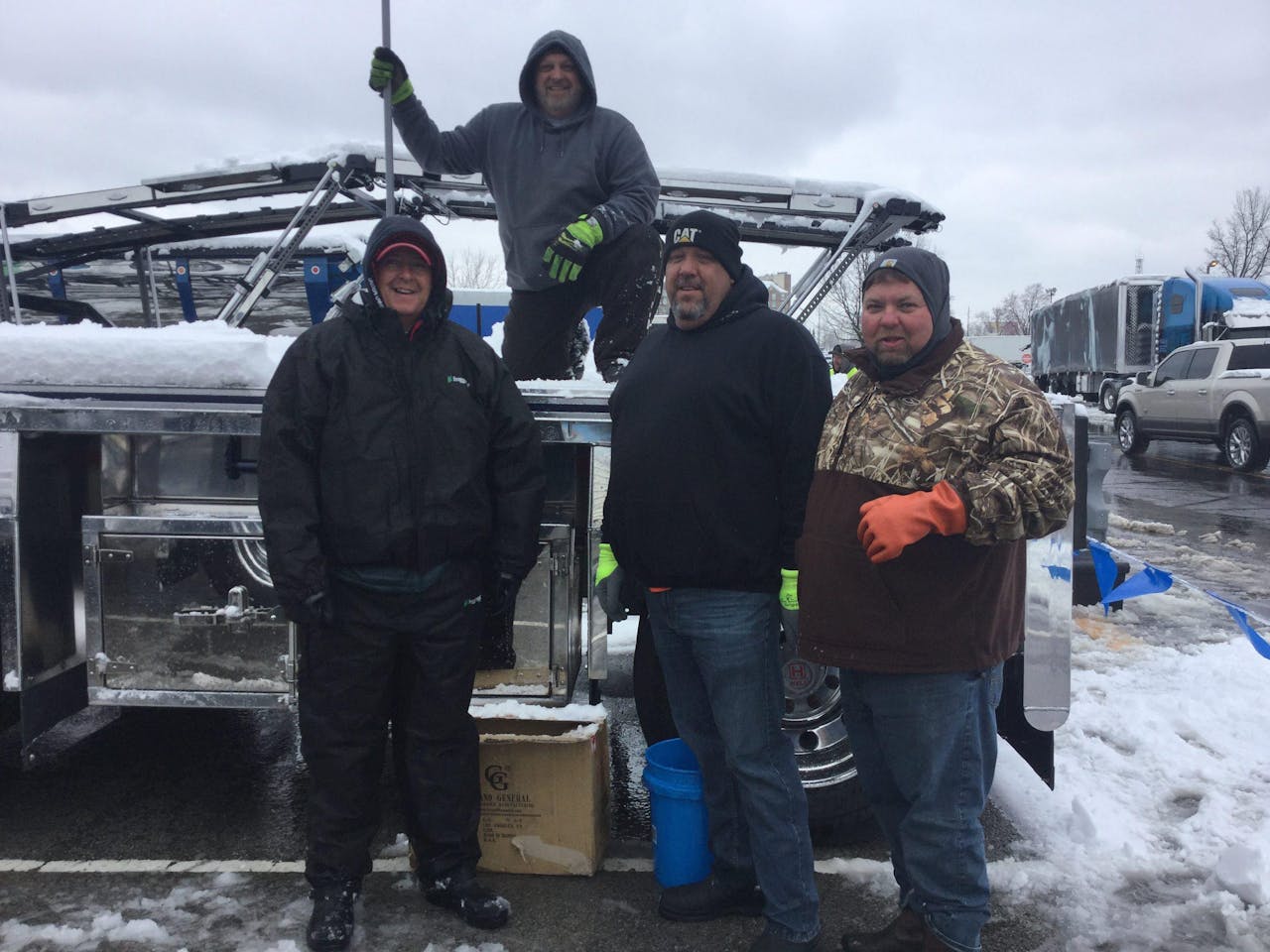 Taking a break from shoveling at MATS (from left) Jay Holsomback, Jason West, David Talley and Daniel Jolly.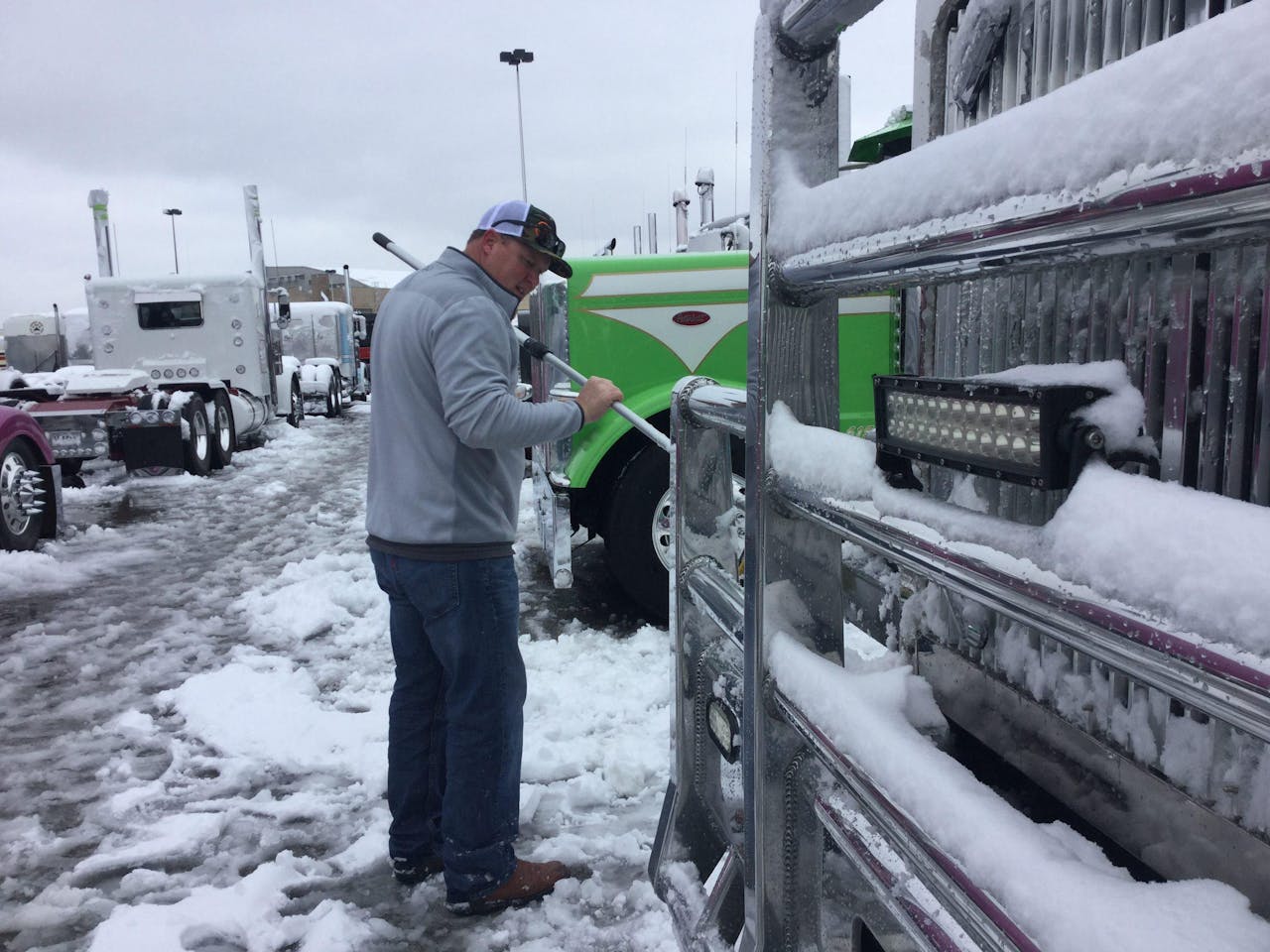 Daryl Couch brushes snow of his 2015 Western Star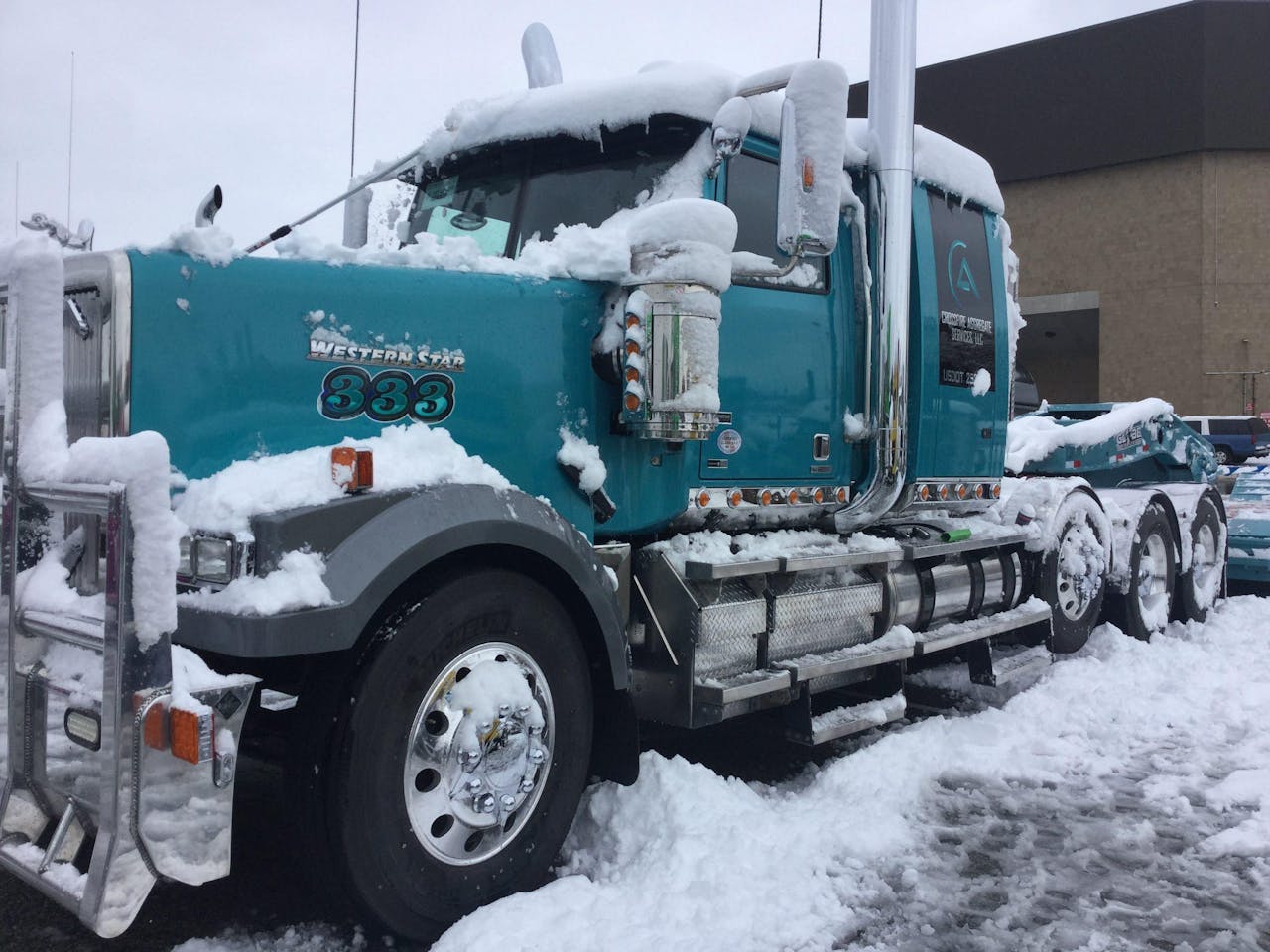 Daryl Couch's Western Star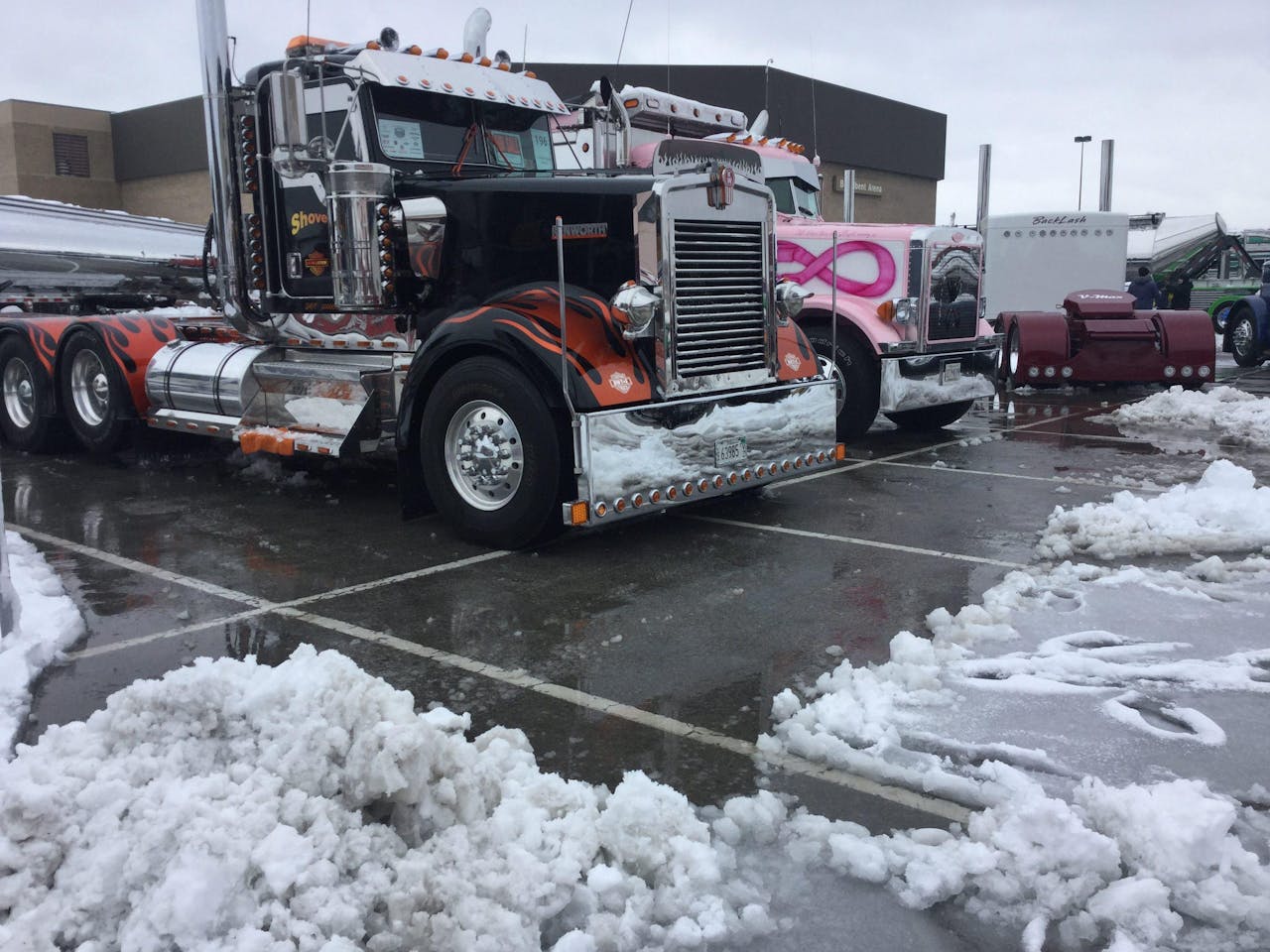 Record snow covered the PKY Truck Beauty Contest at MATS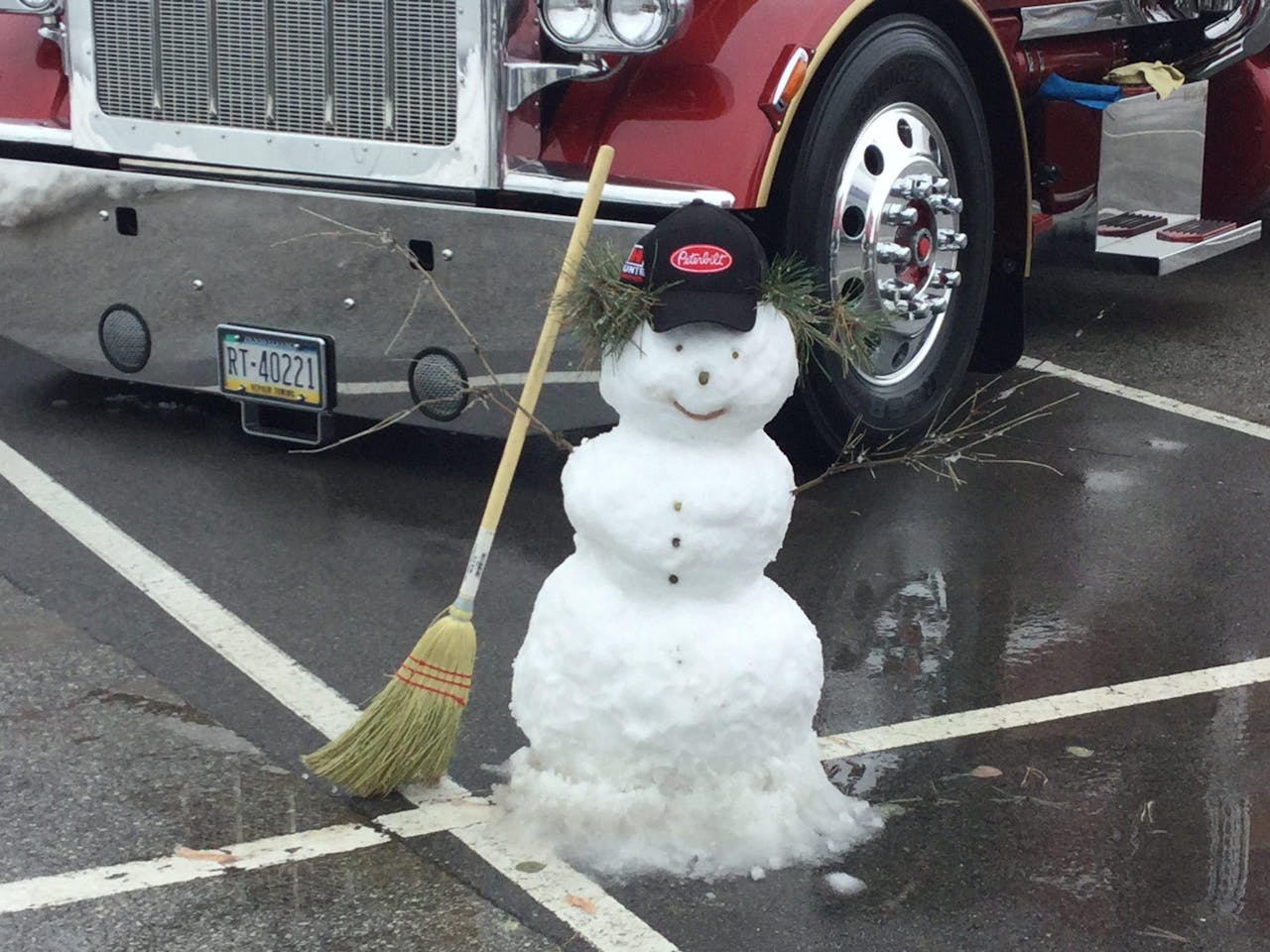 Lisa Martin created this snowman at MATS' PKY Truck Beauty Contest entrants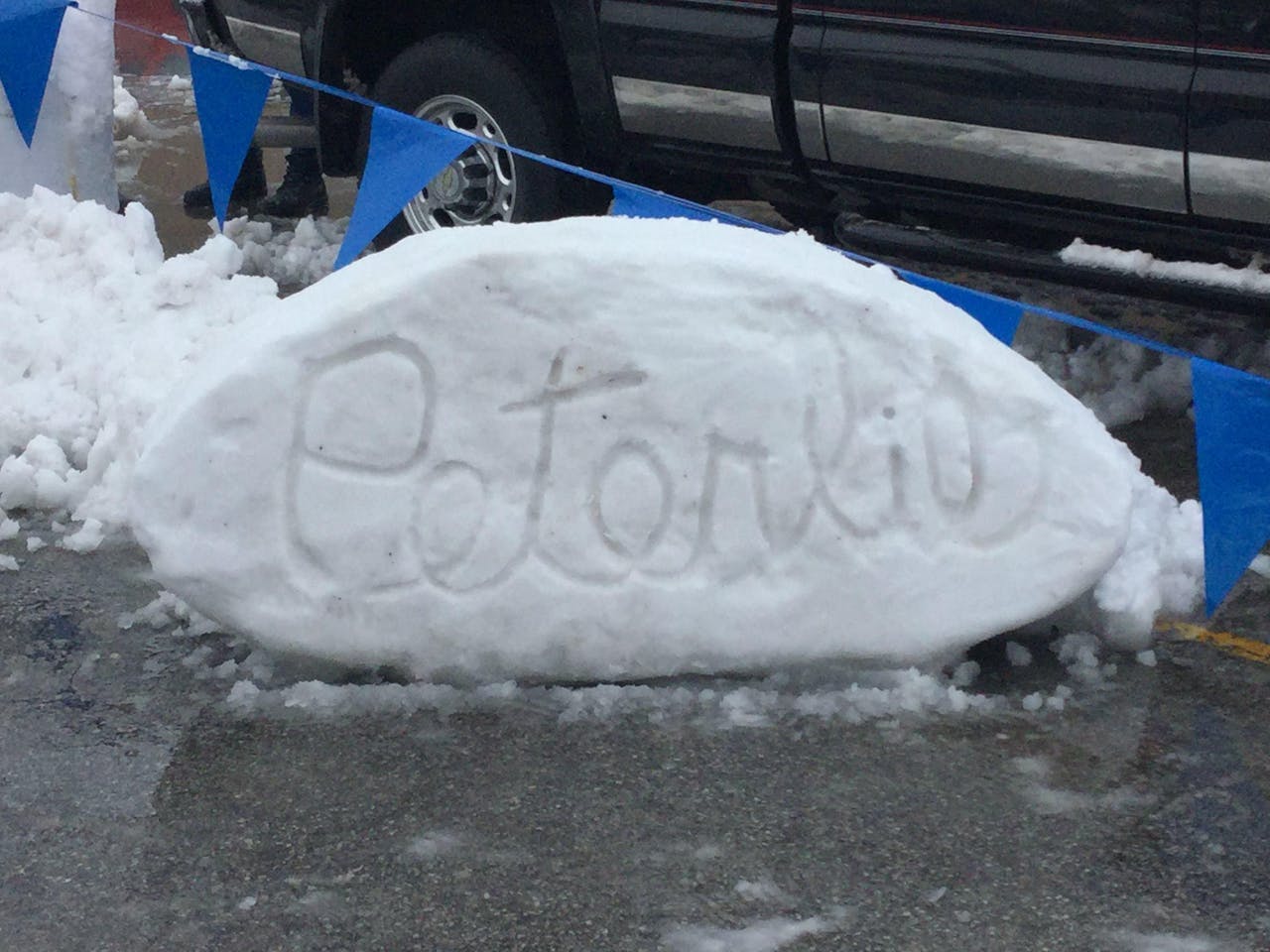 Lisa Matin's Peterbilt logo snow sculpture at the PKY Truck Beauty Contest at MATS