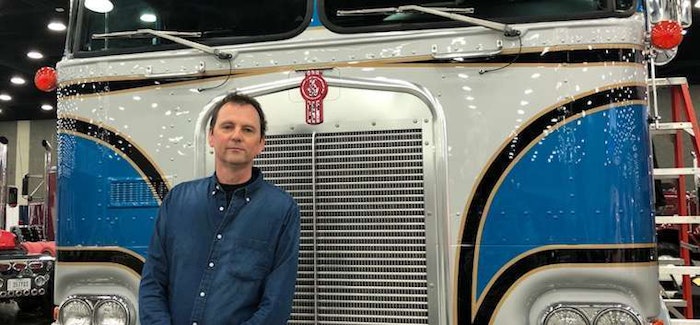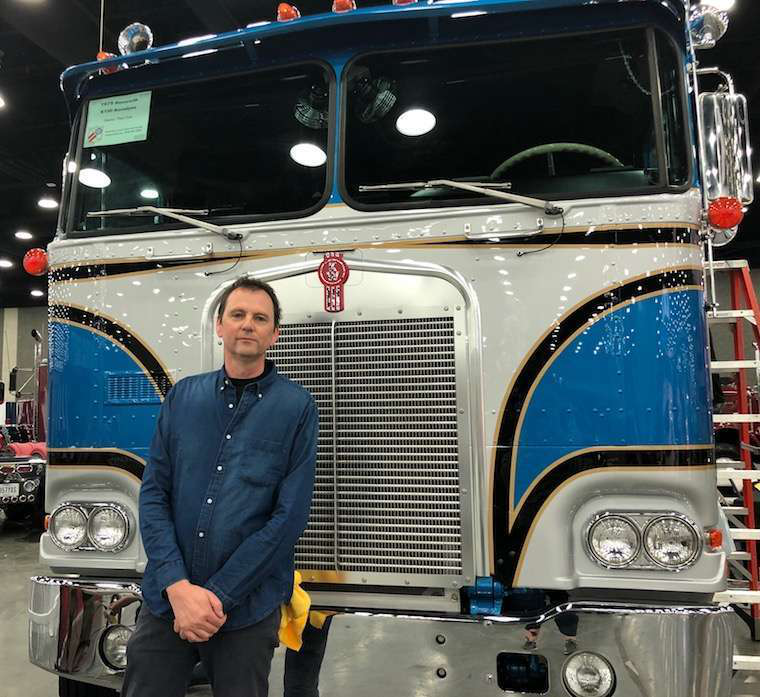 Paul Cox fell in love with American trucks while growing up in England. He saw cabover trucks on the 1970s-80s TV show B.J. and the Bear and knew he wanted to have one of his own one day.
Cox now lives in the U.S. and is the proud owner of a restored 1979 Kenworth K100 Aerodyne COE, which is on display at the Mid-America Trucking Show in Louisville, Kentucky, through Saturday, March 24.
The restoration process took eight years to complete and was only recently finished. Cox broke it all the way down to rebuild it.
"I actually tore the thing down to the ground. The cab is completely re-skinned. It's all fresh metal. The only original part of the truck is the fiberglass roof section. All of the mechanical and the motor are fully rebuilt. Everything is new. It has an astoundingly large number of new parts," Cox said.
It has a Detroit Diesel 8V92 original engine and 15-speed transmission. Cox spent a lot of time researching the truck so that he could make it completely authentic. He's done a lot of car restorations and is a fan of the 100-point restorations made authentic to the day the car was made. He knew he wanted to do that same approach with this truck.
"The thing about this restoration is I put it back to the day it was made. Every nut and bolt is just like the day it was made. It's completely factual," Cox said. 
All of the years of research and restoration have paid off, Cox said. He loves driving this truck and seeing the reactions it gets.
"Everywhere that I stop and pull up everyone says, 'Oh I haven't seen one of these in 30 years!' It's great to drive," Cox said.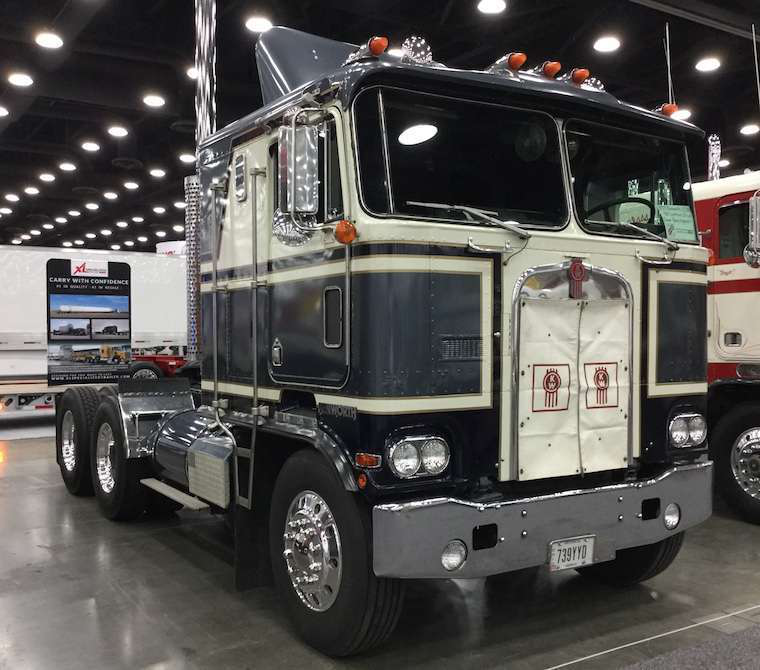 Randy Engelhart's 1979 Kenworth K100 has a 400 Cummins engine and 13-speed transmission.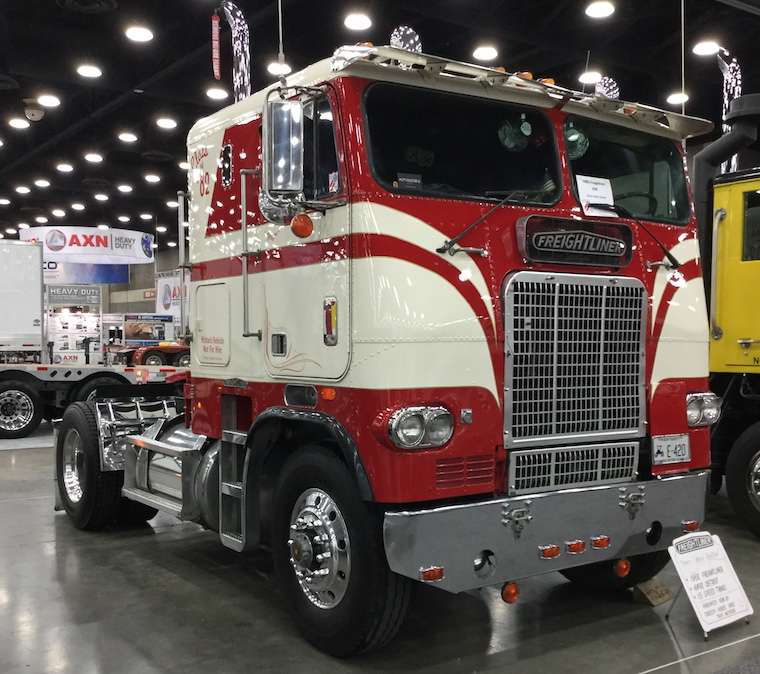 Mark Holland's 1982 Freightliner has a 6V92 Detroit engine and 13-speed transmission.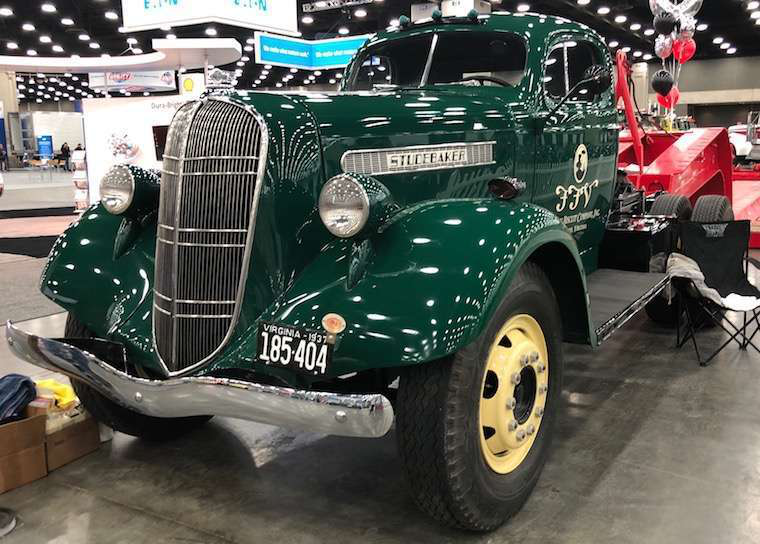 This 1937 Studebaker Model J30M has a 98-horsepower, 6-cylinder Herculese engine.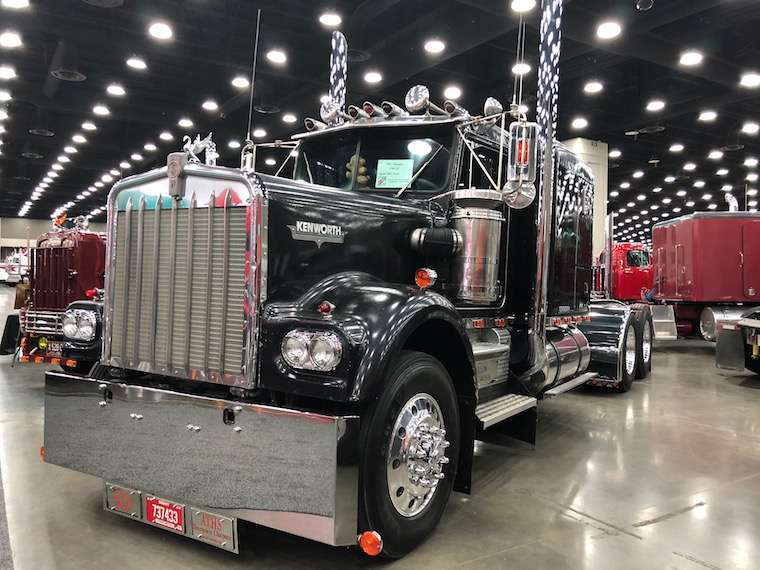 Bill Goullon's 1981 Kenworth W900A is on display at MATS.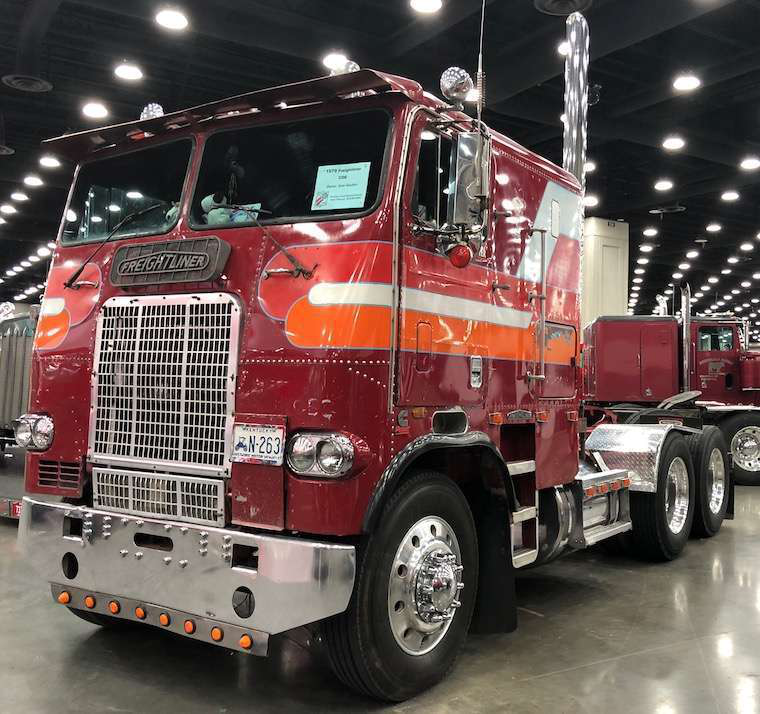 This 1979 Freightliner COE belongs to Tyler Goullon.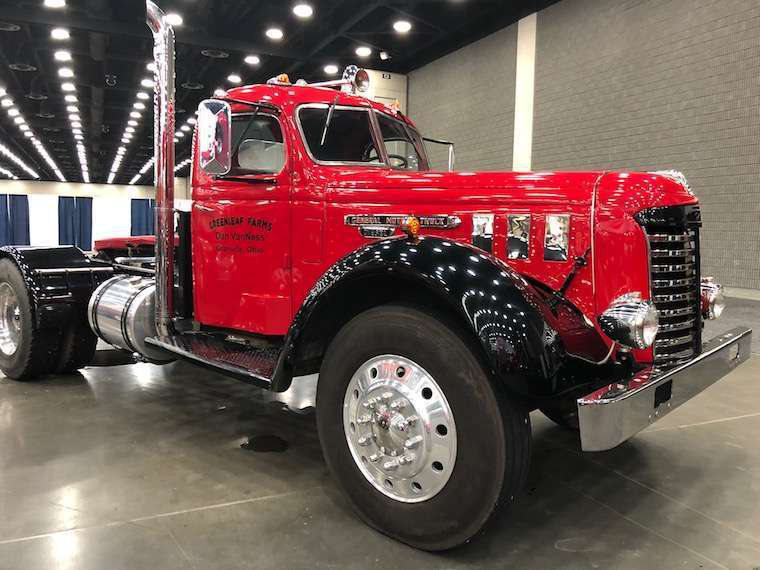 This General Motors Trucks belongs to Dan VanNess of Greenleaf farms.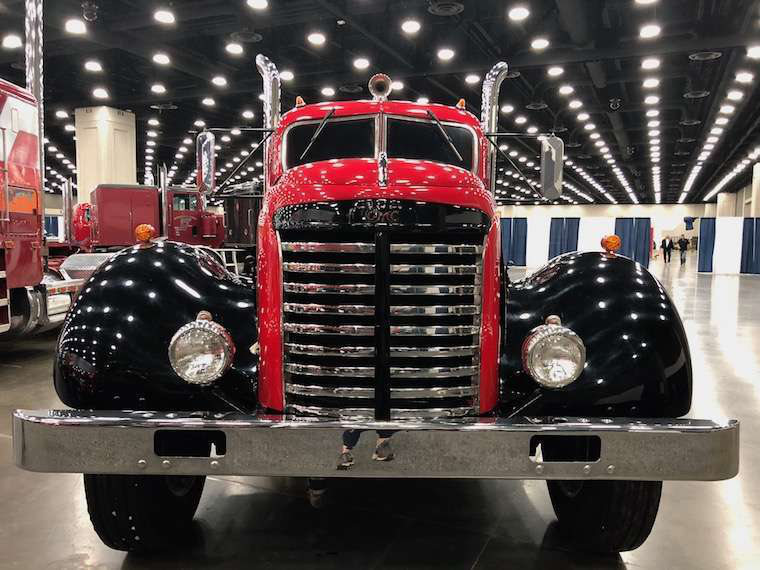 Dan VanNess' General Motors Truck is red with black detail.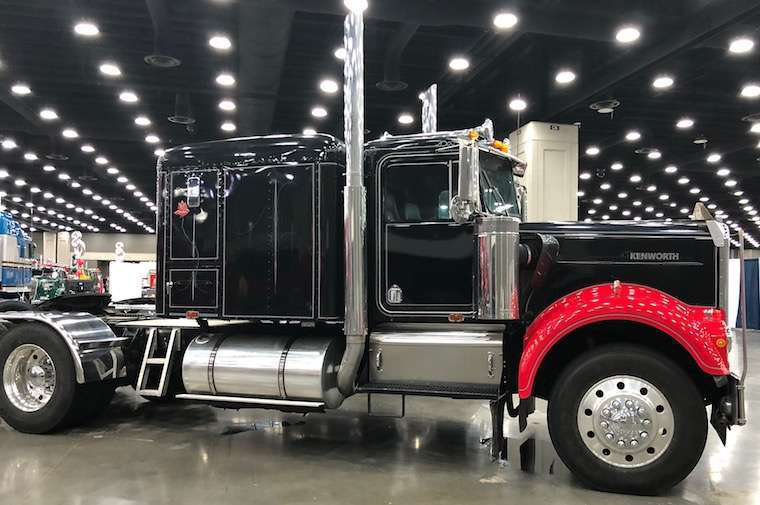 This 1977 Kenworth has red detailing in the front.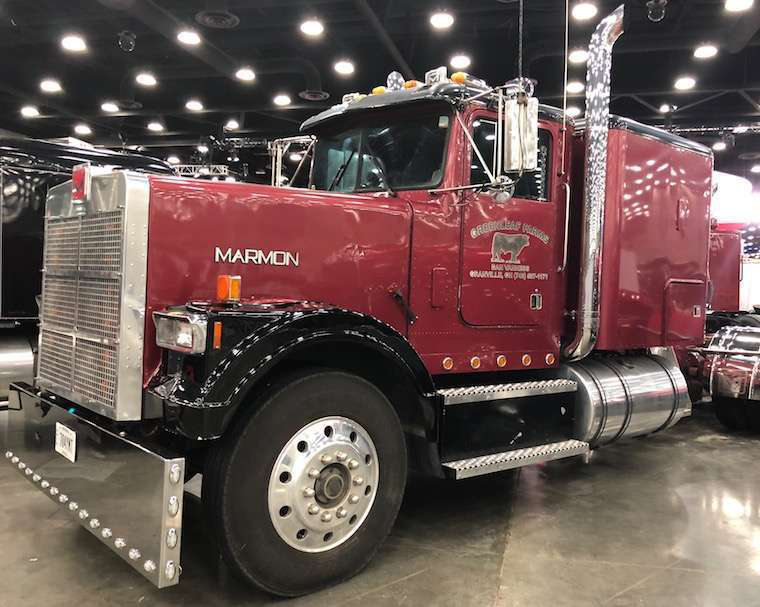 This red Marmon truck belongs to Greenleaf Farms.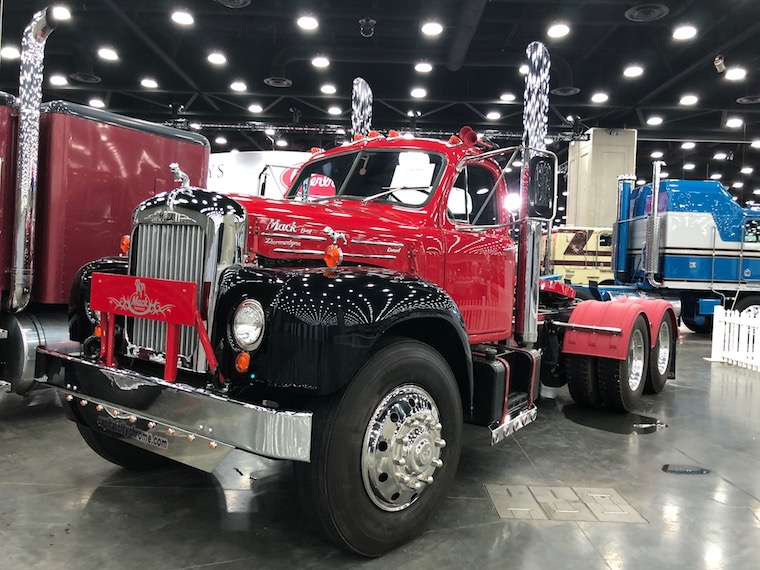 Dan VanNess' 1961 Mack B-61 has a 673 Mack engine and quadraplex transmission.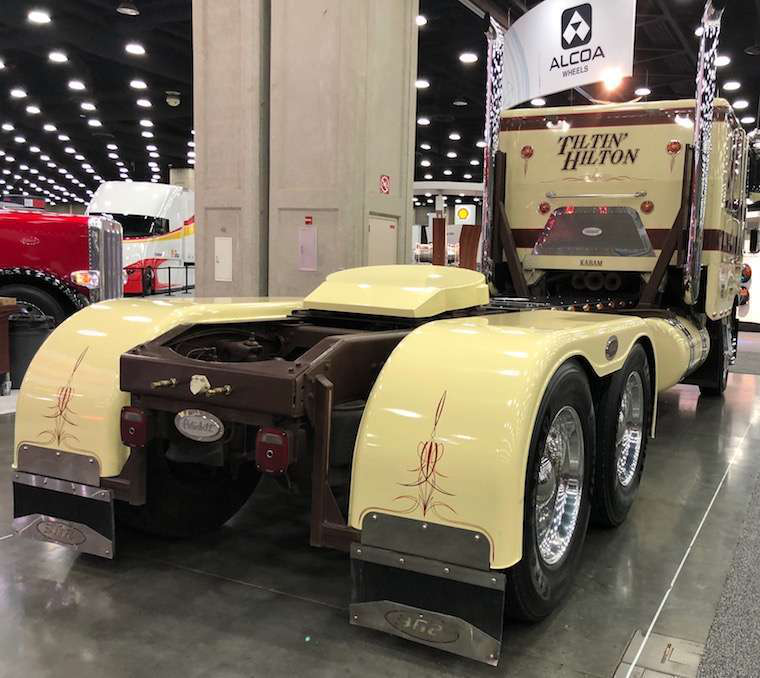 The back of this 1985 Peterbilt Model 362's sleeper reads "Tiltin' Hilton."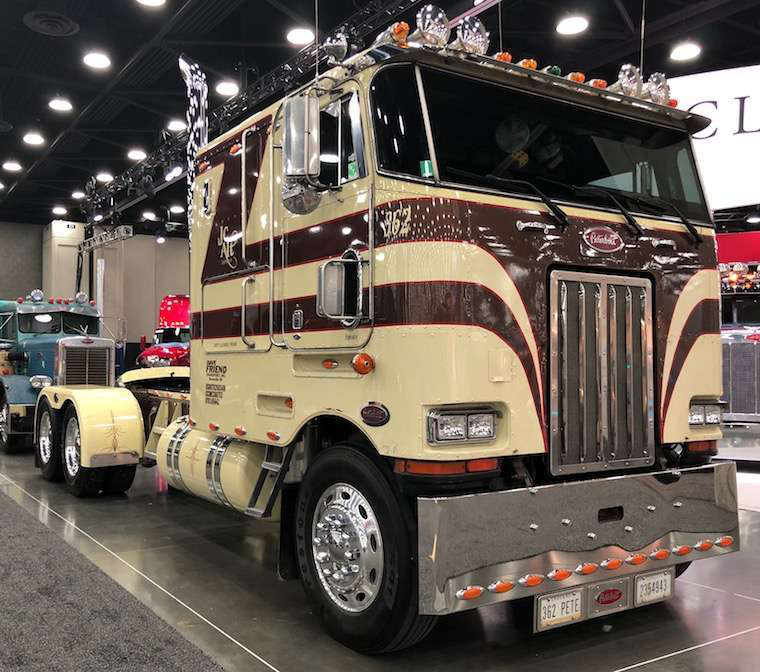 This 1985 Peterbilt Model 362 belongs to J.C. and Debbie Alt of Lafayette, Indiana.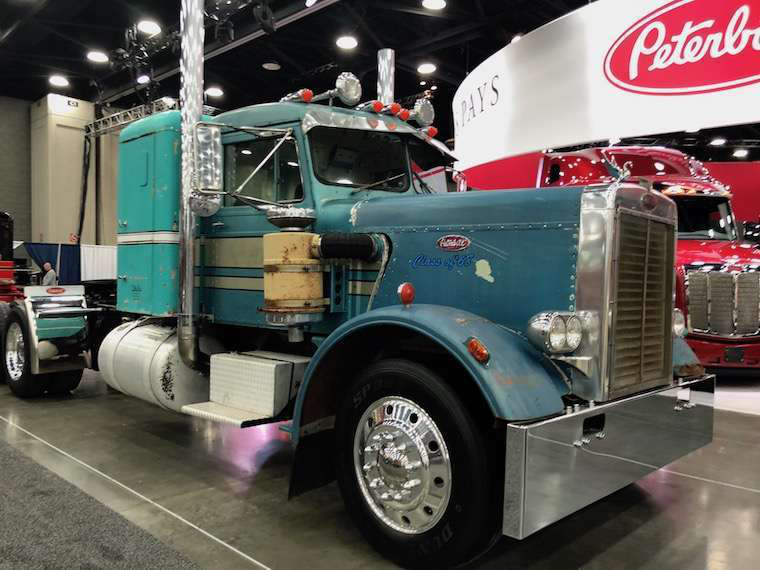 This teal vintage 1968 Peterbilt is part of the ATHS display at MATS.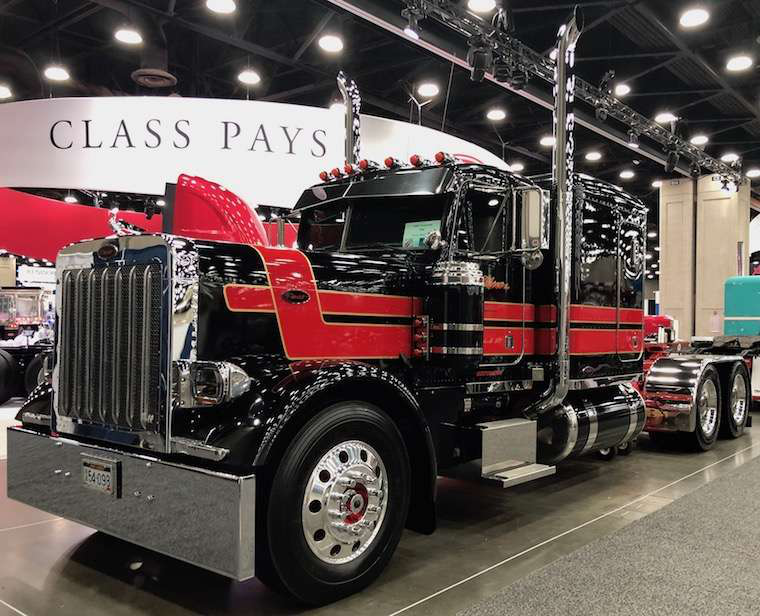 Dave Friend's red and black 1987 Peterbilt 359 is part of the ATHS display at MATS.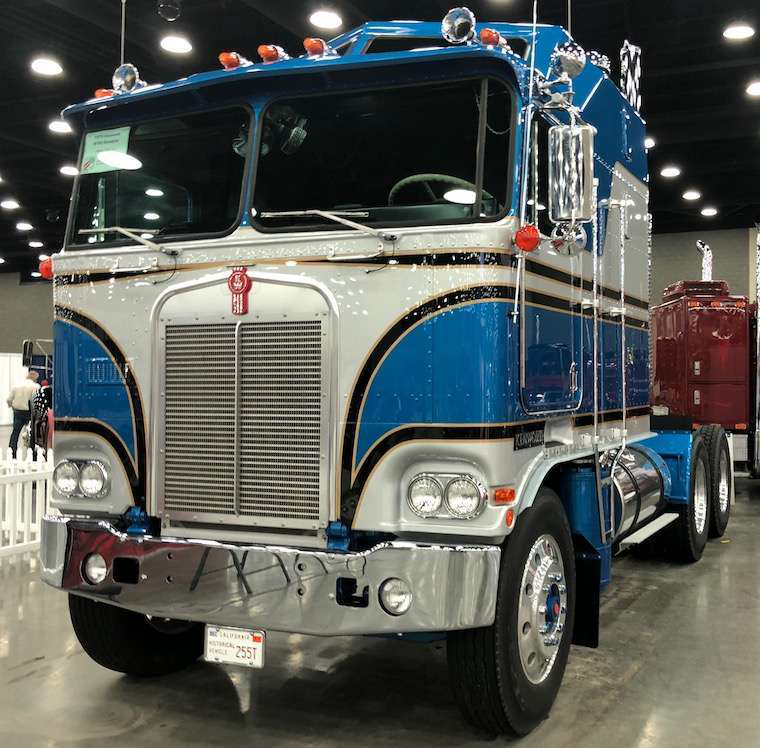 Paul Cox's Kenworth COE is built to be authentic to the year it was made.