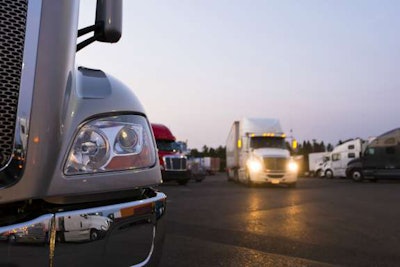 A major Capitol Hill publication this morning reported that 47 members of the U.S. House of Representatives are asking the federal government approve a pilot program to test larger trucks on interstate highways.
Politico reports the letter asks House Transportation Chairman Bill Shuster (R-Pennsylvania) to add a provision to his recently proposed infrastructure plan that would allow trucks with six axles and weighing up to 91,000 pounds.
"This pilot program would allow a state to permit vehicles equipped with six axles, which would have to be bridge formula compliant and meet weight per axle tests," according to the letter.
The proposal is backed by the Safer Hauling and Infrastructure Protection Coalition, which includes the American Chemistry Council and the Agriculture Transportation Coalition.
SHIP, on its website, describes itself as, "… members of the manufacturing, agricultural, food and beverage, and other industries that sustain America." It says increasing vehicle weight limits will:
Make roads safer
Minimize congestion
Reduce infrastructure costs
Reduce fuel consumption
Create savings for manufacturers
Conversely, the Truck Safety Coalition and the Coalition Against Bigger Trucks oppose the plan to increase truck size.