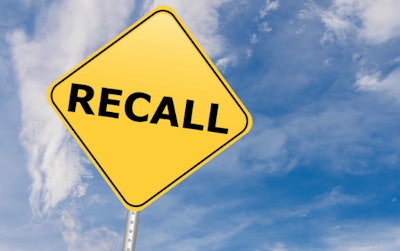 Nearly 50,000 Kenworth and Peterbilt tractors and more than 3,000 Volvo tractors are part of a recall of trucks equipped with Cummins ISX15 or X15 engines, according to documents from the National Highway Traffic Safety Administration.
The recall stems from fuel lines potentially bursting if the fuel pump cooling circuit screen becomes restricted in certain driving conditions, such as on a long downhill grade. If the fuel line bursts, fuel could leak, and the engine could stall without warning. Daimler and Navistar have also announced recalls in recent weeks for the same issue.
Cummins will notify owners of affected trucks, and dealers will replace the suspect fuel pump cooling circuit screen for free.
Affected Kenworth and Peterbilt owners can contact Paccar customer service at 1-940-591-4220 with recall number 18E081. NHTSA's Paccar recall number is 18V-657. Affected Volvo owners can contact Volvo customer service at 1-800-528-6586 with recall number RVXX1802. NHTSA's Volvo recall number is 18V-668.
The Volvo recall includes 3,138 model year 2016-2019 VNL tractors. The 48,896 Paccar trucks included in the recall are:
2017-2019 Kenworth C500
2017-2019 Kenworth T600
2017-2019 Kenworth T660
2017-2019 Kenworth T680
2017-2019 Kenworth T800
2017-2019 Kenworth T880
2017-2019 Kenworth W900
2017-2019 Peterbilt 367
2017-2019 Peterbilt 386
2017-2019 Peterbilt 389
2017-2019 Peterbilt 567
2017-2019 Peterbilt 579
2017-2019 Peterbilt 587