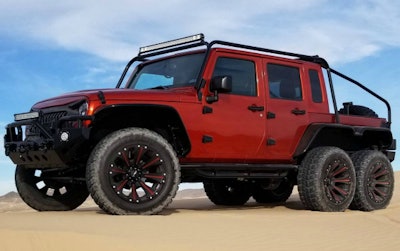 It's amazing what you find snooping about on Craig's List.
This is a 2017 Jeep Wrangler Rubicon that has been transformed into a high-powered 6 x 6. It's outfitted with a Hellcat supercharged V8 that delivers 707 hp and 650 lb-ft of torque. It's gotten a 5-inch lift and sits on 35-inch tires.
It was created for the 2018 SEMA show by the folks at Wild Board Off Road in Huntington, California.
Price: $289,900.