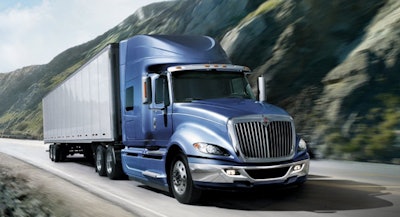 Navistar is recalling nearly 21,000 trucks equipped with certain Eaton automated manual transmissions.
Navistar announced recently it is recalling nearly 21,000 International trucks equipped with automated manual transmissions with certain Eaton heavy-duty truck clutches, according to National Highway Traffic Safety Administration documents.
The company is recalling about 20,916 trucks with Eaton Electronic Clutch Actuation clutches. Affected models include:
2019 International HV
2019 International MV
2018-2019 International HX
2018-2019 International LoneStar
2018-2019 International LT
2018-2019 International ProStar
2018-2019 International RH
2018-2019 International WorkStar
2018 International TranStar
Navistar says an internal component in the clutch assembly may fail, possibly resulting in unintended vehicle movement.
The company will notify owners, and dealers will recalibrate the transmission control module for free. Owners can contact Navistar customer service at 1-800-448-7825 with recall number 18518. NHTSA's recall number is 18V-826.