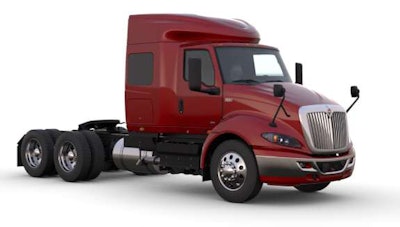 "International's RH Series is a smart re-refreshment of its regional haul entry that maximizes maneuverability while amping up drivability, and its pairing with the nimble and powerful A26 gives Navistar a capable short-haul delivery truck that makes a strong business case for its share of the highway."
That's Jason Cannon's summation of his test drive of International's RH Series tractor, which debuted in the spring. He had an opportunity recently to take one for a test drive, and posted his review in our sister publication, Commercial Carrier Journal.
Read about Cannon's test drive of the redesigned International RH Series tractor.