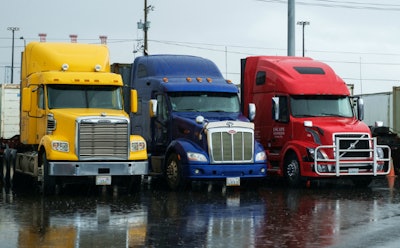 The American Transportation Research Institute this week released an updated list of state and local idling regulations to help truck drivers avoid fines for idling too long.
The list comes in two forms – an online compendium with detailed information and links to each of the 65 state and local regulations the group identified and a cab card with a consolidated listing of the regulations.
ATRI added six new idling laws to the listing, including:
Madison, Wisconsin
Sandy City, Utah
Newark, Delaware
Ithaca, New York
Logan, Utah
Summit County, Utah.
"Even though enforcement tends to vary among jurisdictions, with areas such as California and New York City being more active, the regulations highlight communities that are concerned about emissions from idling vehicles," said Mike Tunnell, ATRI's director of environmental research. "We urge trucking companies to be aware of these regulations not only to comply and avoid fines but to be good neighbors in the communities in which they operate."