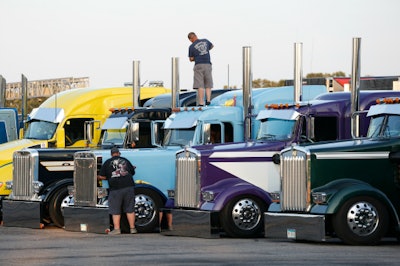 Custom trucks from across the U.S. have converged on the Trails Travel Center in Albert Lea, Minnesota, for the 37th annual Shell Rotella SuperRigs truck show.
The show opened Thursday, July 25, and runs through Saturday.
Some of the flashiest show trucks and best-looking working trucks from throughout the trucking industry will compete for cash prizes and a chance to be included in the 2020 Shell Rotella calendar.
Here's a look at some of the trucks that pulled in to Albert Lea Thursday.