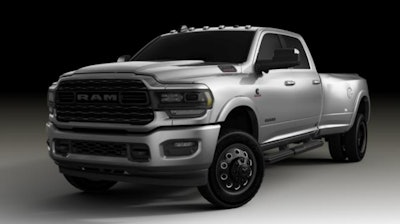 The editors of MotorTrend recently named the Ram Heavy Duty its 2020 Truck of the Year.
"Ram Heavy Duty is MotorTrend's 2020 Truck of the Year because it delivers unmatched performance, capability and style to the ultracompetitive truck segment," said MotorTrend Editor-in-Chief Edward Loh. "Engineered for work and play, Ram 2500 and 3500 reward true truckers with unflappable powertrains, sumptuous, high-tech interiors and a range of thoughtful utility features."
The 2020 Ram Heavy Duty has a towing capacity of 35,100 pounds and a payload capacity of 7,680 pounds. It's powered by the Cummins I-6 Turbo Diesel.
A full report on MotorTrend's comprehensive testing will be featured on MotorTrend.com and in the January 2020 issue of MotorTrend.
The Ram Heavy Duty's win is the second in as many years for the brand with the Ram 1500 earning the 2019 Truck of the Year title last year. Since becoming a standalone brand a decade ago, Ram Truck has captured MotorTrend's Truck of the Year title five times: 2010, 2013, 2014, 2019 and 2020.