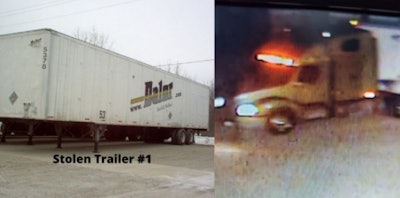 Dalor Logistics, which is based in Franklin, Wisconsin, reports it recently had two dry vans stolen from its yard at 6005 W. Ryan Rd.
While video surveillance captured what appears to be a gold-colored Peterbilt under one of the trailers, it did not get the plate number. Both trailers have "Dalor" markings, which the company said are not easy to remove.
The Wisconsin Trucking Association posted contact information on its Facebook page below.