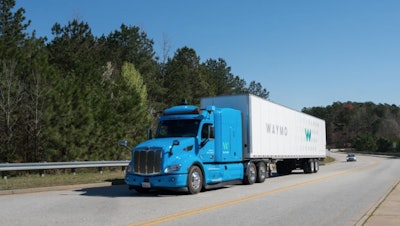 If you truck through Texas and/or New Mexico, expect to share the roads with some tractor-trailers equipped with experimental autonomous technology.
Waymo tweeted late last week that it will begin testing its trucks in these states, saying highways there are "interesting and promising commercial routes."
TuSimple, another truck tech company, has tested its autonomous vehicles in Texas and New Mexico, especially along Interstate 10.
Waymo is part of the Alphabet conglomerate, which is the parent company of Google.