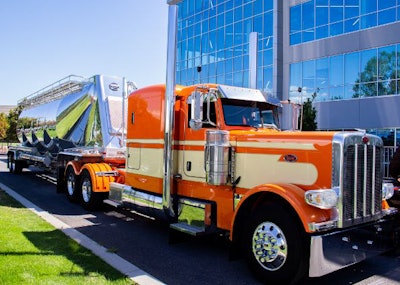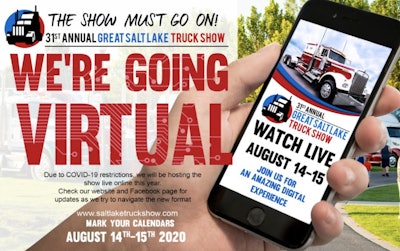 Another major truck show has moved online.
Because of restrictions prompted by the COVID-19 coronavirus pandemic, the 31st annual Great Salt Lake Truck Show will be held online rather than at the at Electric Park at Thanksgiving Point in Lehi, Utah. The show will be staged online Aug. 14 and 15.
The show is a benefit Kidney Kamp for Kids. Proceeds from the truck show enable more than 200 children who have kidney failure, are on dialysis, or are awaiting a transplant to attend a camp in the Utah mountains.
In a Facebook post, show organizers said, "It is with much sadness that we announce we will not be holding our show, in person, this year. We will, however, be hosting a virtual show. We are still ironing out all the details but will post as soon as we figure it out. Stay tuned …"
The Salt Lake show is the latest trucking event to postpone or go virtual. It began in March when the Mid-America Trucking Show announced it would cancel this year. Several other shows and trucking events have postponed or gone online since then. The American Truck Historical Society successfully staged its annual convention and truck show online in late May.