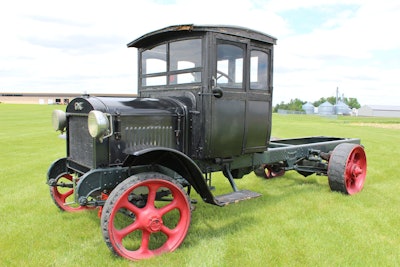 One of the fixtures of the annual Walcott Truckers Jamboree is the celebration of the 100th birthday of a truck from the collection of the Iowa 80 Trucking Museum.
Just as this year's Jamboree has moved online because of the COVID-19 coronavirus, so has the birthday celebration for the 1920 GMC that is at the museum located at the Iowa 80 truck stop.
The celebration will be held today at 2:30 p.m. CDT on the museum's Facebook page.
The museum offers a description of the birthday truck on its Facebook page:
"Our 1920 GMC has solid rubber tires with hollow spoke cast wheels. The truck was available in two wheelbases; 163" or 187", putting the weight of the truck between 7,900 pounds and 8,100 pounds depending on customization."