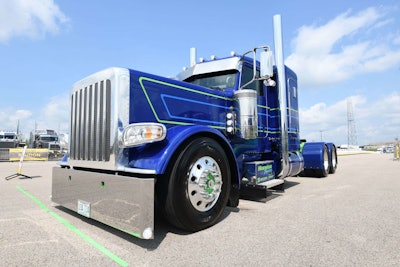 The Shell Rotella SuperRigs truck show got under way Thursday at the Love's Travel Stop off Interstate 90 in Hampshire, Illinois between Rockford and Chicago.
Contestants all compete for $25,000+ in cash and prizes and a chance to be chosen for a spot in the 2022 Shell Rotella SuperRigs Calendar.
New this year is a livestream throughout SuperRigs for viewers to tune in virtually and watch the judging lane. Viewers will also be able to watch videos from the Shell Rotella Unsung Series and interviews from past contestants. Here's the link: https://superrigs.kerrygroup.net/superrigs/?linkId=125778731
These are a few of the trucks at this year's in-person show. We'll have more trucks tomorrow and show results Monday, Aug. 2.