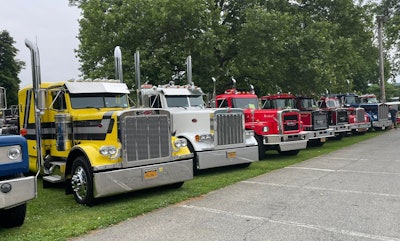 The second of two great antique truck shows is under way in Macungie, Pennsylvania southwest of Allentown.
The Antique Truck Club of America is holding its 42nd annual National Meet at the Macuntie Memorial Park today and Saturday.
Some 900 trucks were expected to be on display. There's also a truck-related flea market and a craft fair.
The show runs today until 6 p.m. and is open from 8 a.m. to 6 p.m. Saturday.