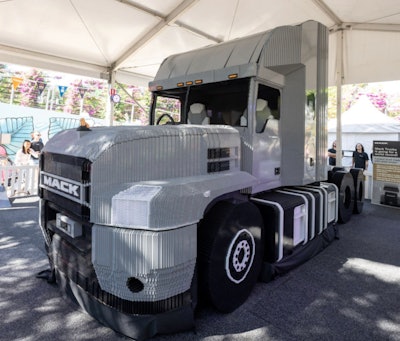 As part of a celebration of 60 years of building trucks, Mack Trucks Australia constructed a full-sized Anthem out of LEGO bricks.
The truck, which took more than a million LEGO bricks to complete, is 13' 6" high, 8' 6" wide and 20' long. It took professional LEGO builder BenCrais about two months to build. The truck features a functional door, steering wheel, and a seat to fit a driver.
It had its debut at the Brisbane Truck Show.