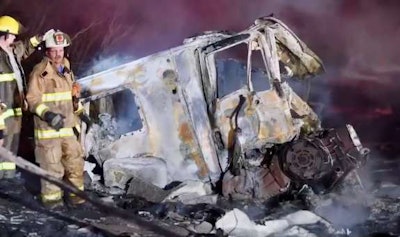 Two truck drivers died in a head-on collision in west central Texas on the weekend.
The Big Lake Wildcat reports Hugo A. Garza-Hinojosa, 61, of San Antonio, Texas and Jacky Washington Jr., 25, of Grand Prairie, Texas died when the trucks in which they were hauling sand for oil field use collided in the early morning hours March 3 on State Highway 137 north of Big Lake, Texas.
The collision is being investigated by the Texas Department of Public Safety, which said Garza-Hinojosa's sand hauler 18-wheeler was traveling north on State Highway 137 while Washington's sand hauler was traveling south when they collided.