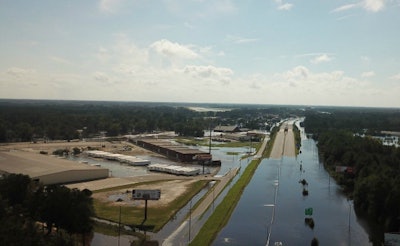 Just because Hurricane Florence moved on, does not mean it's safe to travel through the coastal areas it hammered.
The North Carolina Department of Transportation said it, the State Highway Patrol and other emergency management agencies "strongly advise motorists to stay off the roads and out of vehicles."
DOT says travel conditions in some locations continue to deteriorate as flooding continues.
Among roads still closed as of this are:
Interstate 40 is closed from Exit 385 near Wallace to the New Hanover County line because of flooding.
Southbound Interstate 95 is closed from I-40 in Johnston County south to Exit 65 at N.C. 82 near Godwin, while northbound is closed from Exit 65 to Exit 73 at Dunn. I-95 is also closed between Exit 56 near Fayetteville and Exit 13 in Lumberton because of flooding. The recommended detour for southbound traffic is to take I-40 west all the way to Hickory, and get on U.S. 321 south until it meets I-85 in Gastonia. NCDOT has put up barriers on southbound I-95 at U.S. 64 in Rocky Mount to enforce the detour there; local traffic headed to Wilson or Johnston County must take 64 one way or the other and find alternative routes to their destinations.
U.S. 74 is closed from I-95 east into Columbus County and then again in several places after its merger with U.S. 76 through Columbus and Brunswick counties to Wilmington.
The agency also claims some GPS navigation companies are not keeping up with all the road closures and are directing people onto roads that are confirmed closed and flooded.
It's estimated that some 8 trillion (yes, trillion with "T") fell on North and South Carolina as Hurricane Florence came ashore and stayed there. As this Facebook video from the North Carolina Department of Transportation says, the image is not of a river but of a section of Interstate 95.